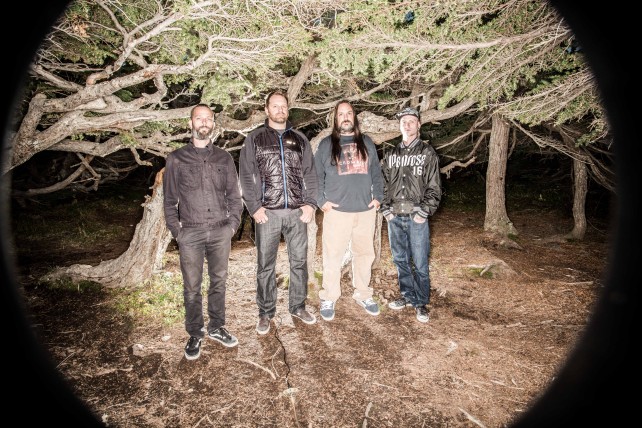 36 Crazyfists will release their new album, Time and Trauma, via Spinefarm Records on February 17th. The band has just premiered the video for "Also Am I" over at Metal Injection today.
The clip is largely performance-driven, so it's 36 Crazyfists in their most natural state. The video was also filmed in the wilderness of their native Alaska, as frontman Brock Lindow explained:
We did this video while on a night out, camping in the woods of Willow, Alaska, not far from the Dr. Seuss house. It was just a jam sesh in the dark with really good friends, shooting guns, lighting fires and drinking brews…all safely of course.
Pre-order the album on CD and MP3. Pre-orders via iTunes get "Also Am I" instantly.
Rock Hard \m/