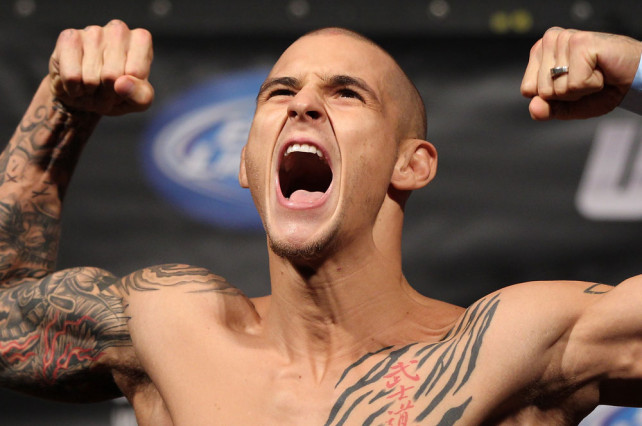 After his first-round TKO loss to the Irish Conor McGregor in September at UFC 178, Dustin Poirier won't be competing at 145 pounds anymore. He recently confirmed to MMA Fighting that his days at featherweight are now over, and will return as a lightweight for his next fight inside the Octagon.
However, don't be mistaken that his decision has anything to do with McGregor, Poirier explained it has everything to do the with weight cut:
I'm big, the cut made me hate the process of getting ready for a fight. I was focused on how to make weight instead of how to beat my opponent. It's sucks to drop out of the rankings, but it has to be done. I'm 180 right now and in great shape.
In 2015, his goal is to give MMA fans the fight they want to see, which he feels is at 155 pounds:
I want to fight the fights that fans want to see, I'm excited to reintroduce myself at a more natural weight.
Been a long time coming.