Well, it's almost here with the upcoming November 28th, Record Store Day's Black Friday release of the single (December 9th for the digital release), but Faith No More has finally made their first new music in 17 years available to stream. Go to RollingStone.com to hear "Motherfucker" right now!
If you ask me, it sounds as Faith No More as ever, as if they never missed a beat… and it's exciting as fuck. The track is almost an incantation, building and building and building without ever quite delivering the huge punch that you anticipate. I'm predicting that they'll bring the heavy on the album's following track. For now, this is a kick-ass teaser for fans like myself.
Roddy Bottum talks about the release of "Motherfucker":
It feels apt that the first track we're releasing is 'Motherfucker,' a song about accountability. Basically we've created, recorded and mixed a new body of work by ourselves and we're releasing it on our own label. It's a huge deal for us to only have ourselves to answer to at this point in our career and the song is about that, where the buck stops via the basic imagery of foie gras production, bondage… y'know, stuff like that.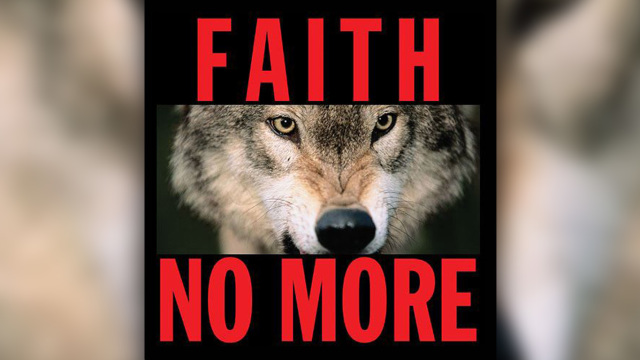 The B-side of the physical "Motherfucker" single will contain a remix of the track by JG Thirlwell.
Faith No More is currently working on a full-length album to be released in April via Reclamation Recordings/Ipecac Recordings.
Faith No More Tour Dates:
The band has recently announced a number of international performances including:
February 17 Tokyo, Japan Studio Coast
February 18 Tokyo, Japan Studio Coast
February 21 Adelaide, Australia Soundwave Festival
February 22 Melbourne, Australia Soundwave Festival
February 28 Sydney, Australia Soundwave Festival
March 1 Brisbane, Australia Soundwave Festival
March 3 Auckland, New Zealand WestFest
May 29 Nurburgring, Germany Grune Holle Festival
May 31 Munich, Germany Rockavaria Festival
June 4 Vienna, Austria Vienna Rocks Festival
June 13 Donington, UK Download Festival
June 20 Clisson, France Hellfest
Rock Hard \m/