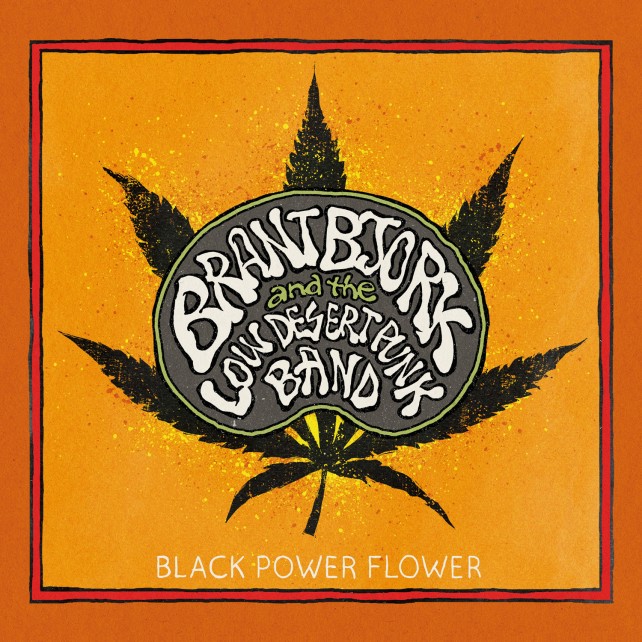 Brant Bjork and The Low Desert Punk Band will release their new album, Black Power Flower Flower, on November 17th, on Napalm Records. Today, however, you can stream the newly released single "Stokely Up Now" over at artistdirect.com. But only do so if you're in the mood for some mellow, fuzzy stoner rock with tinges of doom metal, because this track is a virtual time warp back to the '70s.
Brant and the band are currently wrapping up their tour with a show tonight at Joiners in Southhampton, UK, and a final show tomorrow, October 22nd, at Garage, in London, UK.
Pre-order Black Power Flower Flower on CD or MP3. Ordering the album via iTunes gives you the instant grat track download of "Stokely Up Now."
No one can fool this man anymore: As a cult figure of the Palm Desert scene, as founder and drummer of the unfortunately no longer active Stoner-Rock legends Kyuss, and a permanent member of Vista Chino (formerly Kyuss Lives!), the formation around Kyuss colleague John Garcia, Brant Bjork is washed with all (musical) waters. Now he is sailing under his own flag and proves once again that his multi-instrumental skills know no creative boundaries. With his excellent occupied Low Desert Punk Band, Bjork lets the scorching heat of Nevada shimmer in his songs. He also scrubs his guitar through all sorts of psychedelic effect pedals and skillfully mixes stoner rock, blues, and doom-bonds to a feverish hazy brew. The Desert Rock Band has reached their oasis.
Rock Hard \m/