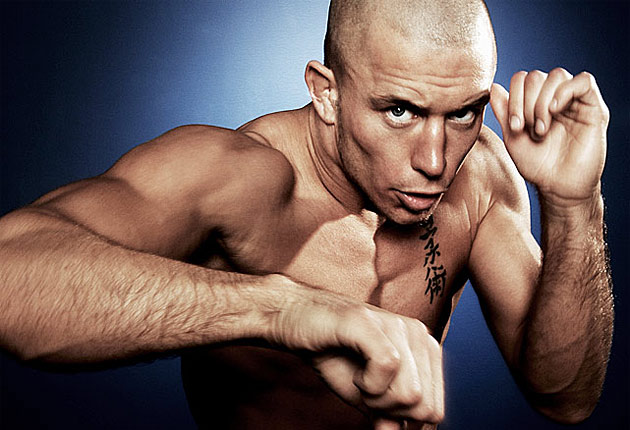 Will Georges St-Pierre ever return inside the Octagon to regain the UFC welterweight belt? That's the big question MMA fans have been asking since he vacated the title back in December 2013. A little over a year after GSP announced his unofficial retirement from MMA, he suffered another anterior cruciate ligament (ACL) injury during training, which closed the door even further for a possible return to MMA fighting.
However, in recent months speculation on GSP's return has been talked about more than ever in the media. Although, the sources talking about his possible return to MMA are mostly those who are close to him, like his long-time coach Firas Zahabi, but nothing will be official until it comes out of GSP's mouth or from UFC President Dana White.
But one thing is certain, GSP's knee has been medically cleared and he can resume training at Tristar Gym in Montreal, according to White who met with the fighter's doctors earlier this week in Los Angeles.
They cleared GSP's knee, after surgery like that it still takes about another 30 days before you start to mentally feel right. But he's in a good spot.
Does this mean GSP will once again compete in the UFC? No, but at least we know he is healthy to train again, and that alone opens the door to a possibility. In addition to being medically cleared, GSP also confirmed with MMA Fighting that he met with White and UFC CEO Lorenzo Fertitta on Monday to talk about undisclosed matters.
His knee just got cleared and he'll start training again and getting back into shape. He'll let us know when he's ready [to fight again].
Is a future fight for GSP in the talks? Drop your thoughts off in the comment section below.