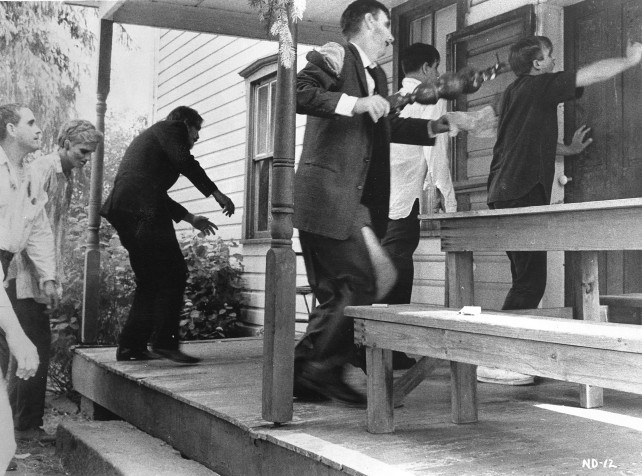 In 1968, George A. Romero paved the way on how zombies walk, look, sound, and behave in Night of the Living Dead. His independent movie also helped modernize horror cinema forever and influenced dozens of zombie flicks over generations, including mainstream TV shows like Z Nation and The Walking Dead. Romero's legacy as a horror legend needs to continue, and it sounds like his son is going to carry it on for him.
That's right! Cameron Romero, son of George A. Romero, is going to carry the torch and follow in his father's footsteps to direct a prequel titled Origins, which will serve as the genesis story to the classic Night of the Living Dead. Here's what Cameron had to say about the project:
I feel carrying on my dad's legacy is something that I not only want to do, but it's something I HAVE to do …because I, like all my dad's fans, was raised on his creation.
Since Origins is a crowd-funded prequel, Cameron needs your help to make the movie rise from the dead. Cameron launched a campaign on Indiegogo to raise $150,000 for pre-production costs. A small cost I'm sure fans of the Dead can donate in a heartbeat. If you passionately love Night of the Living Dead, then we promise Cameron is the right guy to direct the prequel because he has more insight into the original movie than anyone on this planet.
Help him make Origins, donate some bloody money today by visiting: helptelltheorigin.com
---
About Origins
Set in the turbulent late '60s, the film tells the story of a brilliant scientist – Dr. Alan Cartwright – who strikes a deal with the military that will give him all the resources he needs to finalize his work in exchange for what he later learns is a price all mankind will have to pay.