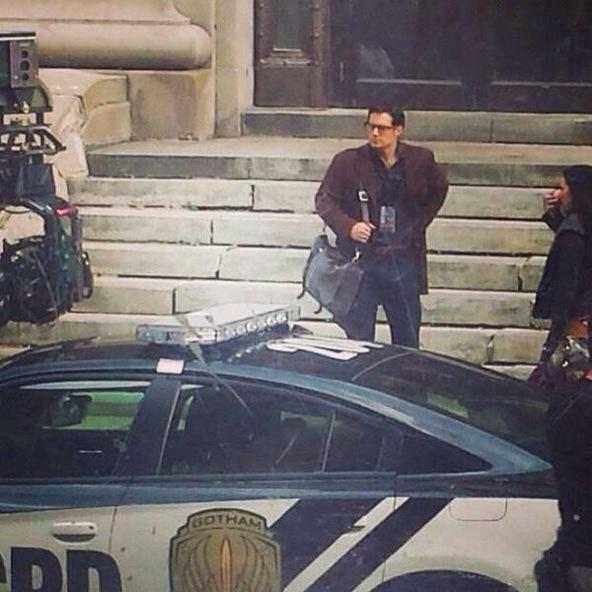 A few new pictures from the set of Zack Snyder's Batman v Superman: Dawn of Justice have rolled in. There's nothing exceptionally exciting about them, but they do show Henry Cavill as Clark Kent outside the Gotham City jail. Wonder who he was visiting or what the story is that sharp reporter is working on. The pics appeared yesterday via HenryCavillNews and Bananadoc.
Zack Snyder on set setting up the Gotham City Jail scene
The DC film also stars Ben Affleck, Gal Gadot, Amy Adams, Laurence Fishburne, Diane Lane, Jesse Eisenberg, and Jeremy Irons.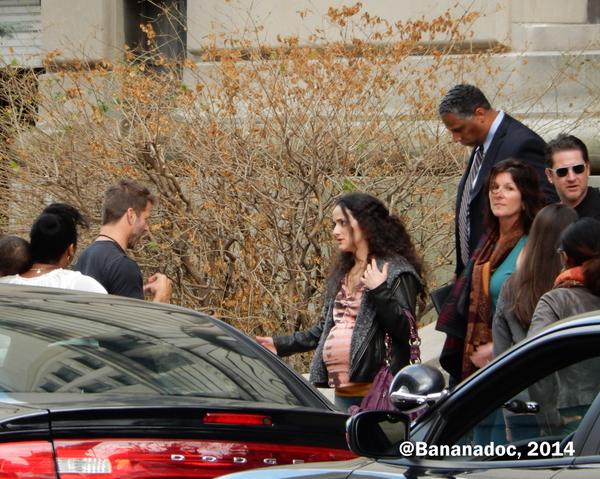 The woman Clark Kent talks to on the steps outside Gotham City Jail
Batman v Superman: Dawn of Justice will open in theaters on March 25, 2016.
Rock Hard \m/