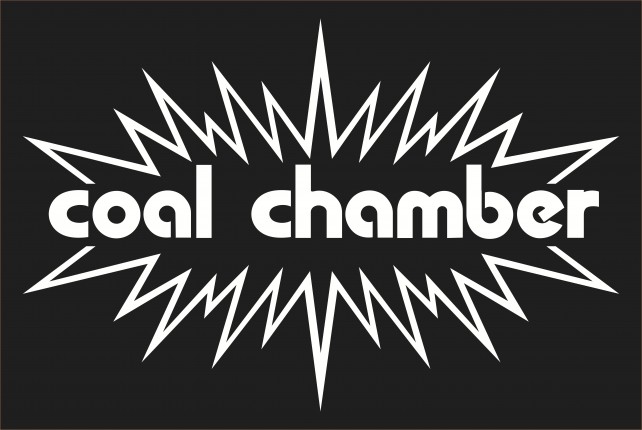 Coal Chamber has just announced their signing to Napalm Records and that there is a new album on the way.
After reuniting in 2011 for some shows and festival runs, the '90s-era juggernaut of nu metal feels the time is right for a full-fledged comeback after officialy breaking up back in 2003. Earlier today, Coal Chamber announced that all four original members (Dez Fafara, Nadja Peulen, Mikey Cox, Meegs) were together again and already working on new material, which they expect to drop next year.
Here's what each of the band members had to say:
Dez Fafara
How many times do you get a second chance at anything in life? We toured the world, it was insane and crowds came out in force and we had a blast! For this I'm so appreciative!

Now… it's time to release a new Coal Chamber Record! The Vibe between us all is positive AND we've assembled a killer team around us!

Now, with Napalm Records on board, get ready for a heavy explosion from Coal Chamber! We've evolved and so has the music, from the demo music I've heard you're gonna sink your teeth into this! Stay tuned!
Nadja
It's been a long time coming but the wait is over! There are no words to describe how excited I am to be working on the new Coal Chamber record!!! I can't wait to see all your faces when we rock this album out! Stay tuned!!!"
XO
Mikey Cox
This is the first time in a long time that writing and recording a record feels right. Extremely grateful and excited for this new chapter in the world of Coal Chamber!! New music from CC is something we can't wait to share with the many loyal fans that have stuck it out through everything!!! The evolution of Coal Chamber has begun!
Meegs
I'm so excited to be making music with my brothers and sister, and to the loyal fans who've been waiting for this! It's been a long time coming, but the pieces of the puzzle are finally aligned right. The friendship, the camaraderie, the vibe of the band is perfect now. Can't wait to unleash on the world!
We'll keep you posted as this news develops, but for now, tell us what you're thinking in the comments section below.
Rock Hard \m/