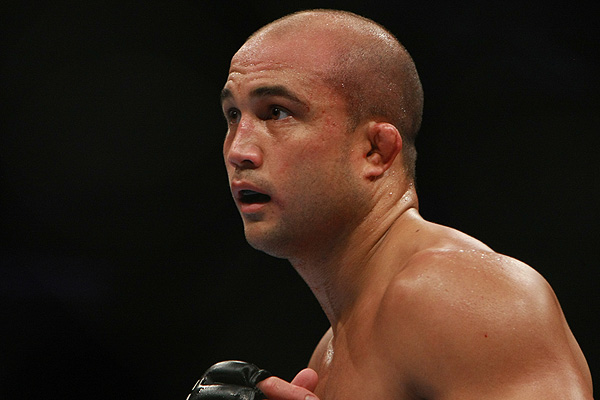 It was an extremely exciting weekend for MMA fans because the UFC put on a stacked fight card on Saturday that featured two title bouts, and on Sunday, B.J. Penn squared off with former Lightweight Champion Frankie Edgar for the third time inside the Octagon.
Saturday night was truly unforgettable, especially after Ronda Rousey dominated Alexis Davis with a knockout in less than 16 seconds. However, "The Prodigy's" performance on Sunday night was far from anything that he showcased in his prime, he was man handled again by Edgar in every round this time and lost the bout in the third by TKO.
In the post-fight presser, Penn officially announced his retirement:
This is the end, I'm thinking to myself, why did you step back into the Octagon after the beating that Rory MacDonald gave you? And the reason is, I really needed to find out, if I didn't make this night happen for myself, I would have always wondered, I would have always went back and forth on whether I should go back in. I needed some closure.
Penn is to be inducted into the UFC Hall of Fame following his retirement from the sport.