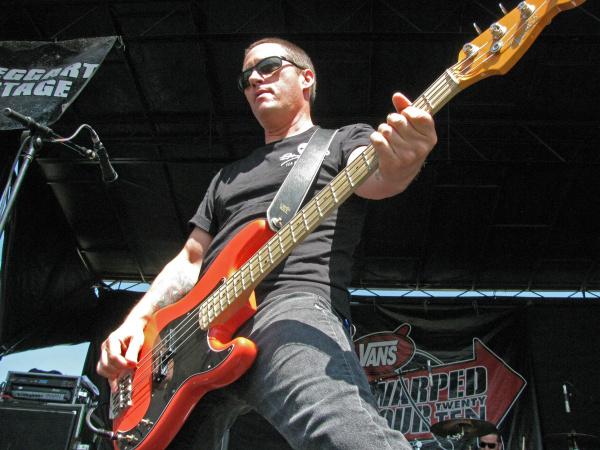 You know, chance encounters with band members are sometimes better than an actual sitdown interview. This is so for a number of reasons: First it's totally casual and all pressure is off. I'm not worried about asking the right questions and the interviewee isn't worried about giving the right answers. Another reason is because nobody has an agenda to promote anything. It's just a conversation.
This is precisely the case with my encounter with Scott Shiflett of Face to Face, Vava Death, Jackson United, and Me First and the Gimme Gimmes. Ok, so pinch me, because now I'm twice removed from Dave Grohl since Scott's brother, Chris Shiflett, is the Foo Fighters' lead guitarist. I'm also now once removed from Gene Simmons of KISS.
So now we're onto the purpose of this piece, which is simply to share the story that Scott shared with me, and it involves Gene Simmons.
So, let me set this up. We, myself and King Hazard, were in the media center at Amnesia Rockfest and in dire need of electricity for our portable devices. Unfortunately everyone else was in the same situation and all outlets were occupied in the lounge. So we made our way down the hall, turned the corner, and found some outlets along the wall, and along the opposite wall were the hotel rooms being used as dressing rooms.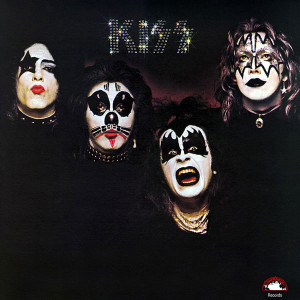 So, in and out goes Joey Cape of Me First and the Gimme Gimmes and Lagwagon. He actually stopped to talk to us a few times and he's a super nice guy. I wanted to sit down with him to get his top 5 horror movie picks, but I ended up swamped in Day 2 show reviews. I swear, I'm going to catch up with him on the phone. So, Scott, as he's been known to do, was filling in with Me First (in addition to performing with Face to Face the day before), and one of the times that the dressing room door swung open he caught sight of my KISS shirt, which has the cover of the debut album on the front.
Honestly, I wear this shirt pretty damn often, so much so that King Hazard is tired of looking at it.
Anyway, Scott starts things off by saying, "cool shirt," and then he jumps right into talking to me about Peter Criss' make-up for that album cover's photoshoot and how it took three hours to apply by an actual make-up artist, going on to mention how Gene Simmons was annoyed by that fact.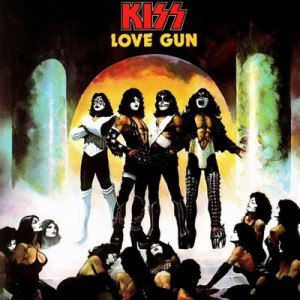 It turns out that his knowledge about KISS isn't his only connection to the band. Apparently Scott's uncle was the vice president of Casablanca Records, KISS' first label. Well, via that connection, when Scott was 11 years old, he attended Gene Simmons' birthday party in 1977, when Love Gun was out. This is when the true identities of the members of KISS was still a very guarded and clandestine secret, and while Scott admitted he doesn't really remember much from the party, he does remember "the adults" joking around and saying such things as, "you better watch out, so-and-so has a camera," which was followed by laughter.
That's the shit. That's what dreams are made of. That's what happens "When You Wish Upon a Star." That doesn't happen to normal people.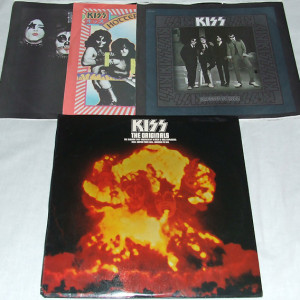 Scott also shared with me the fact that Love Gun was the first album he ever purchased with his own money, which he earned by collecting aluminum cans. When I told him that my first KISS records were actually a part of a set called The Originals, he told me that he had had the same thing. He traded some kid down the street his copy of some Rolling Stones album for it. Laughing, Scott says that after hearing Love Gun he just knew that he had to have more of the same.
The conversation pretty much concluded with Scott telling me that he had heard "Love Gun" on the radio before ever seeing KISS, indicating that his love of the band started with the music and not the image. Oddly, though, he never saw KISS live until 1996 for the reunion tour, which was also my first time seeing them.
Well, I hope you enjoyed the little anecdotal story.
Rock Hard \m/