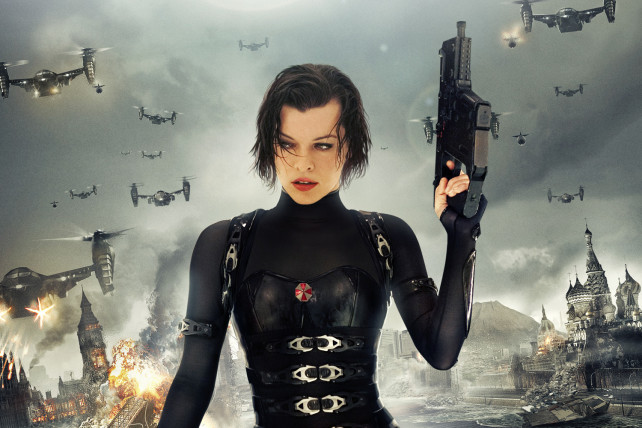 In a recent interview, writer/director Paul W.S. Anderson revealed the working title of the next film in the Resident Evil movie franchise. That title is Resident Evil: The Final Chapter. Contrary to what IMDB has listed and to what's popularly believed, the title is not Resident Evil: Rising:
No. It's Resident Evil: The Final Chapter is the working title. It may be the final title, but that's what's written on the front page of my script.
Speaking of the script, Anderson also revealed that he is in the midst of writing it, somewhere in the middle actual. Given that it's not completed yet, and the fact that there's no set date to begin production, it looks like the widely expected September 2014 release date won't likely happen. So, it looks like the earliest could be sometime in 2015, you know, when it can go up against Star Wars: Episode VII and Batman vs. Superman: Dawn of Justice.
Also, expect to see Resident Evil: The Final Chapter in 3-D.
We'll keep you posted as more Resident Evil news comes our way.
For now, however, would you be sad if this was the last Resident Evil movie? If it does well in the box office do you think another should be made, or should it be given time to decompose before it gets rebooted?
Rock Hard \m/