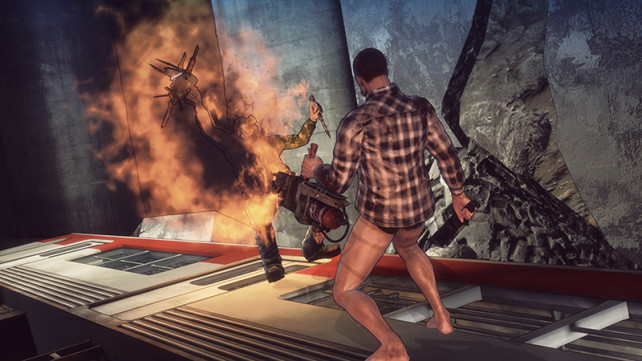 Alright, so the annual Electronic Entertainment Expo in LA, commonly known as E3 is now completely over. In other words, it's dead in the water. No more video game demos or showcases until the next Quakecon, or you will just have to wait for Gamescon in August, which is Europe's largest gaming event.
This year at E3, Ubisoft hands down stole the show with upcoming next-gen game titles like Rainbow Six Siege, and the next installment in the Assassin's Creed franchise called Unity. Aside from those two highlights, there were plenty of other games that you should keep an eye open for like the Mirror's Edge reboot, Evolve, and Rise of the Tomb Raider (yup, that sounds ridiculous, I know).
We compiled the entire list below just for your convenience. Don't look any further; here is the best of E3 2014, courtesy of Yell! Magazine.
---
Call of Duty: Advanced Warfare
---
Metal Gear Solid V: The Phantom Pain
---
Let It Die
---
Halo 5
---
The Order: 1886
---
Evolve
---
Mortal Kombat X
---
The Witcher 3: Wild Hunt
https://www.youtube.com/watch?v=WMVqIyZMzks
---
The Evil Within
---
Far Cry 4
---
Destiny
---
Mirror's Edge
---
Rise of the Tomb Raider
---
Metro Redux
---
Uncharted 4: A Thief's End