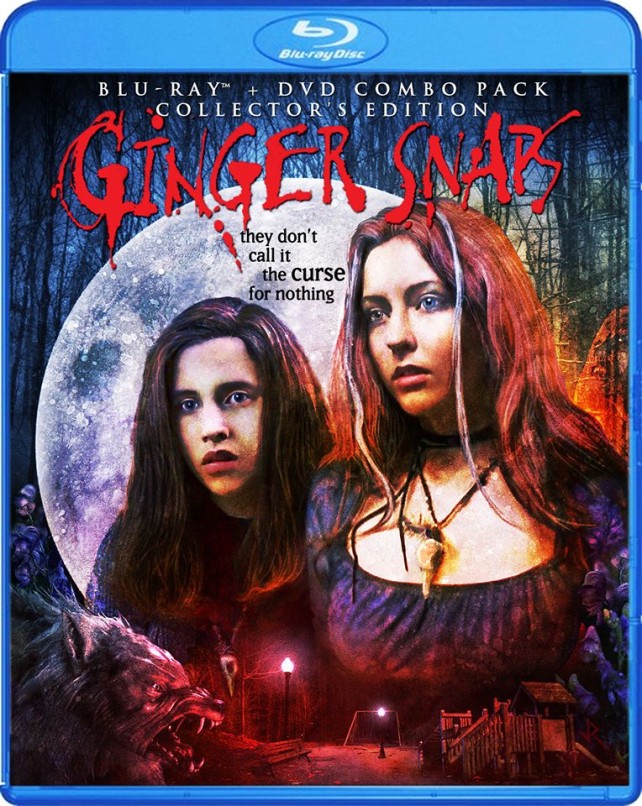 You might be currently enjoying Katharine Isabelle as Margot Verger on Hannibal, or you might have taken her in as Suzanna Waite on the final season of Being Human, but the American Mary star first came to prominence with the Canadian film Ginger Snaps.
Ginger Snaps is a shocking and visceral coming-of-age story as two outcast sisters deal with becoming werewolves. Now the John Fawcett flick is getting the Blu-ray treatment and we have the details for you. Coming at you on July 22nd, the Blu-ray will include the following special features:
Ginger Snaps Blu-Ray Special Features:
-New interviews with director John Fawcett, writer Karen Walton, actors Emily Perkins and Jesse Moss, Producer Steve Hoban, Make-up Effects artist Paul Jones, Composer Mike Shields and Editor Brett Sullivan
-New Women in Horror panel discussing Ginger Snaps
-Audio Commentary with Director John Fawcett
-Audio Commentary with Writer Karen Walton
-Deleted Scenes with optional commentary by John Fawcett and Karen Walton
-The Making of Ginger Snaps – Vintage Featurette
-Creation of the Beast – Vintage Featurette
-Being John Fawcett — Vintage Featurette
-Cast Auditions and Rehearsals
-Theatrical Trailers
-TV Spots
-Production Design Artwork Photo Gallery
Sounds amazing, but where's he commentary from Katharine Isabelle?
Rock Hard \m/