Are you ready for a Halo flood in the next couple of years?
Details are vague, but sources close to Engadget are reporting that Halo: The Master Chief Collection for Xbox One will include revamped HD versions of Halo: Combat Evolved, Halo 2, Halo 3, and Halo 4. With a box title like The Master Chief Collection the point is to center on the namesake's character, and as a result Halo 3: ODST and Halo: Reach probably won't be included.
In a previous story, we mentioned that 343 Industries General Manager Bonnie Ross had said that [The Halo] journey definitely begins in 2014 with a giant leap, rather than a small step." Is it possible that The Master Chief Collection is the giant leap rather than the rumored Halo 2 Anniversary Edition being the small step?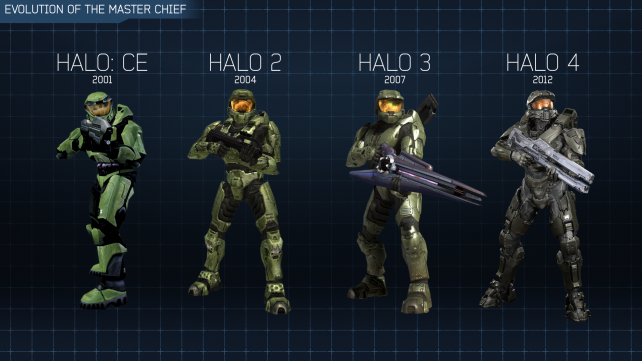 What of those vague details mentioned above? A developer hasn't been named yet, but since Saber Interactive helped 343 Industries with the Anniversary Edition of Combat Evolved, the company is likely a good candidate for project as well. Microsoft, who hasn't addressed anything, hasn't provided any details regarding the media type (i.e., disc or download) or the frame-rate or resolution. Since Microsoft was bragging that Halo 5: Guardians will have a 60 fps, we can hope that The Master Chief Collection will boast the same.
Also, a release date hasn't been revealed, but since Halo: The Master Chief Collection is meant to remind gamers of their fond Master Chief memories, it's pretty obvious that this box is meant to come out before Halo 5.
We'll keep you posted on Yell! Magazine as this story develops.
Rock Hard \m/