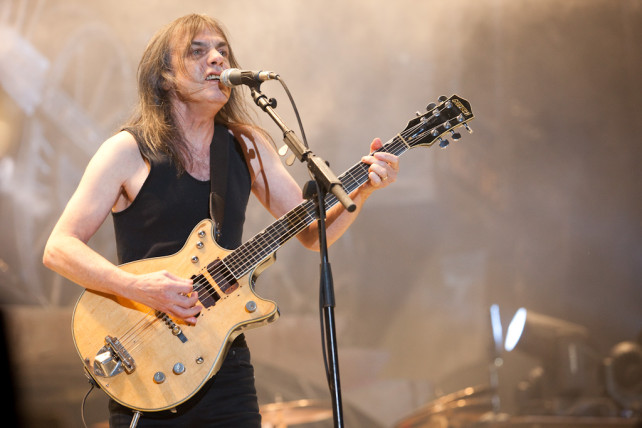 The AC/DC news keeps rolling. Following what Brian Johnson stated, AC/DC has just issued the band's first official statement regarding the rumors that have been circulating about the band and Malcolm Young's health. So, essentially, it's confirmed that Malcolm Young is ill and the band will move forward with their scheduled studio time in May.
As Loudwire has been reporting, an anonymous source close to the band had recently stated that Malcolm's "memory loss is so bad it is consistent with Alzheimer's or dementia although we do not know that is what it is." The source went on to say that "there has been talk about cancer too" and that Malcolm is having difficulty remembering "familiar faces."
Here is the official AC/DC statement posted to their Facebook page:
After forty years of life dedicated to AC/DC, guitarist and founding member Malcolm Young is taking a break from the band due to ill health. Malcolm would like to thank the group's diehard legions of fans worldwide for their never-ending love and support.

In light of this news, AC/DC asks that Malcolm and his family's privacy be respected during this time. The band will continue to make music.
Best wishes to Malcolm Young and his family.