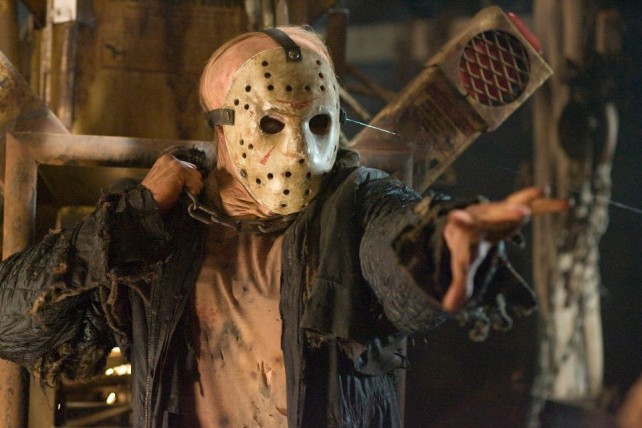 The last we heard about the new Friday the 13th movie was that Paramount regained the rights to the slasher franchise from Warner Bros. after both negotiated a deal to co-produce Christopher Nolan's upcoming project, Interstellar. This means there's going to be a lot less red tape to make the bloody movie.
So, yeah! In some odd way Nolan is actually the reason the new sequel is moving forward, even though he won't have his hands dipped in it. Surprisingly, Paramount has already set a release date to the sequel, and rumor was that it could be shot in the found-footage style. In addition, it was also said that it will be another franchise reboot without any attachments to Michael Bay's Friday the 13th, which was a bull-buster in my opinion.
Those details didn't excite us one bit, but now it appears that a director has been selected to helm the project and things could potentially change for the better. According to The Wrap, Paramount is eyeing David Bruckner to direct Friday the 13th. Bruckner previously had his hands in V/H/S, directing the "Amateur Night" segment of the horror anthology, and also directed a sci-fi/horror, The Signal. Films that certainly demonstrate he's a good fit for the Friday The 13th franchise. If negotiations go well for Bruckner, then this project will obviously push his career further in the horror genre.
Details on what's next for Friday the 13th are still low key, but at least you can expect it to drop in theaters on Friday, March 13, 2015. A date that definitely sits well with horror fans.