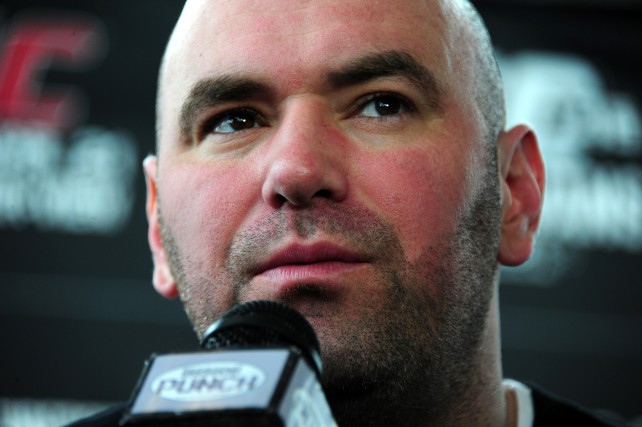 Yesterday, MMA Fighting was the first to learn that Jake Shields was cut from the UFC welterweight roster, and the reasoning behind the shocking cut remained questionable until now.
Speaking to Kevin Iole from Yahoo! Sports, UFC President Dana White explained that the money factor wasn't the only reason behind the decision and that it was also based on performance. This sounds very similar to why Jon Fitch was cut back in February 2013; he was also was a top-10 ranked welterweight in the world. However, Shields was riding on a two-fight win streak before losing last month to Hector Lombard at UFC 171.
White explained:
Mixed martial arts is a young man's game, I like Jake Shields a lot. But let's be honest here: Where was he going in this [welterweight] division of animals we have? He's on the downswing, and he's never going to be the guy. His stand-up never improved. He hasn't really shown anything in his last couple of fights to make you go, 'Holy [expletive].' Right now, at this point, he's just another guy.
All of the people who had been [expletive] and moaning to me about Jon Fitch when he was fighting for us and were complaining that he was so boring, they all got outraged when we cut him. And it's like the same thing now with Jake. Well, the media didn't even think he was good enough to be in the top 10.
Where does Jake Shields go from here? It remains unknown, but his manager, Lex McMahon, said that he has received lots of offers for Shields and that they will take the time to review them. So, it sounds like Shields will find a new home very soon.
Stay tuned to Yell! Magazine for updates.