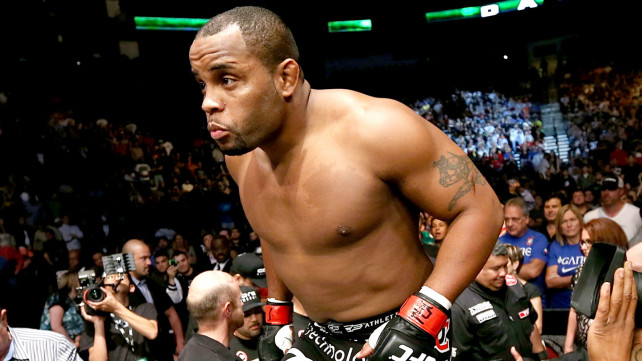 UFC Middleweight Champion Chris Weidman was originally scheduled to defend the title against Lyoto Machida at UFC 173, but the bout was delayed to UFC 175 after Weidman sustained a knee injury which required a minor surgery. Now, Weidman vs. Machida is pretty much set in stone as the main event for UFC 175, if nothing else stops them from pulling out from now on until fight night in Las Vegas.
As for the co-main event, it appears that the UFC is setting up another bout between two former Olympic wrestlers. Which means former Strikeforce Heavyweight Grand Prix Champion Daniel Cormier will potentially face Dan Henderson, who are two former members of the USA Wrestling Olympic team. The UFC hasn't officially announced this bout yet that should launch Cormier into a title shot after Alexander Gustafsson, if he defeats Henderson on July 5th. Cormier was expected to face to Rafael "Feijao" Cavalcante at UFC 175, but I guess Henderson's recent comeback win over Mauricio "Shogun" Rua was a lot more appealing for the UFC.
TUF 17 Finalist Uriah Hall will also meet Thiago Santos in a middleweight bout on the main card. The rest of the UFC 175 fight card will be announced by the UFC shortly.
Stay tuned on Yell! Magazine for the update.
---
UFC 175 Main Card
Middleweight Chris Weidman (c) vs. Lyoto Machida
Light Heavyweight bout: Daniel Cormier vs. Dan Henderson
Middleweight bout: Uriah Hall vs. Thiago Santos