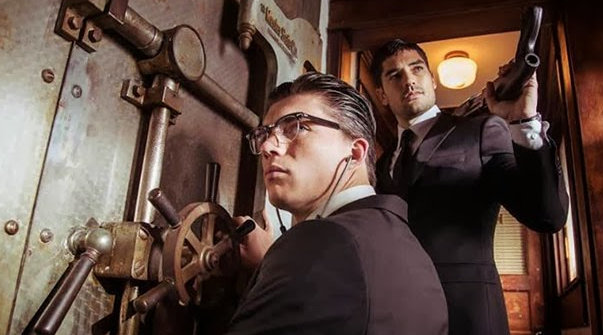 If you are enjoying the first season of From Dusk Till Dawn: The Series that Robert Rodriguez created, then get ready in the future for Season 2 because El Rey Network has greenlight a sophomore season of the blood sucking TV show. According to both Rodriguez and El Rey Network's Vice Chair Scott Sassa, Season 1 resonates well with the viewers and the series is paying off to become a recurring franchise for the network.
Rodriguez said:
This is a truly unique property and one that has really resonated for viewers. It has been a joy to bring these characters back to life and have the opportunity to take our storytelling to a whole new place. We look forward to going back into production later this year and are excited about raising the bar even higher in season two.
Sassa, also said the following:
Our decision to launch this ambitious original in just our first few months on the air was certainly bold but the payoff has been incredibly satisfying. As the television landscape becomes even more crowded, it's important for El Rey Network to have a recurring and memorable franchise that speaks to our audience and allows us to break away from the noise of all the competition. 'From Dusk Till Dawn: The Series' is most certainly that kind of property and we are thrilled with the response from our affiliate partners, advertisers, viewers and the international community.
There's no debut date set for Season 2, but it will be comprised of 13 hour-long episodes and will be shot in Austin, Texas, home to the filmmaker's Troublemaker Studios.