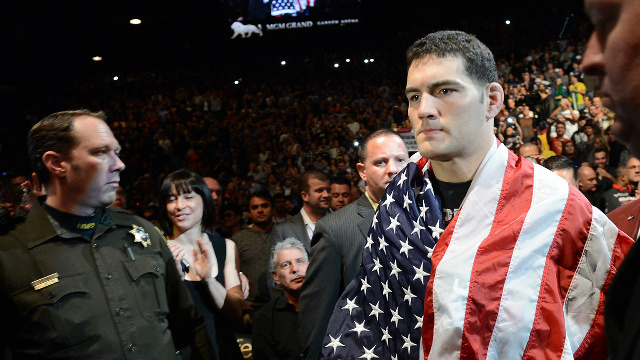 Here comes devastating news for UFC Middleweight Champion Chris Weidman, but great news for Lyoto Machida that will affect the main card of UFC 173. As of yesterday, the UFC announced that Weidman was forced to pull out of the title defense against Machida, which was originally slated for May. This now means that Machida will have more time to prepare for the title bout.
Since the announcement, it's confirmed that Weidman will undergo minor surgery to repair a knee injury that he sustained during training for UFC 173, and will need time to recover. But just enough time for Weidman to be able to step back inside the Octagon on July 5, 2014 for the main event of UFC 175. That's right! The bout with Machida isn't cancelled, just moved to a new date.
As for UFC 173, this is the second time there's been a shift on the card. The first one was when Vitor Belfort pulled out right after the Nevada State Athletic Commission banned TRT in late February. At the moment, the UFC is working hard to find a new headlining bout for UFC 173 and it will be announced in a matter of days.
Stay tuned on Yell! Magazine for the new update.