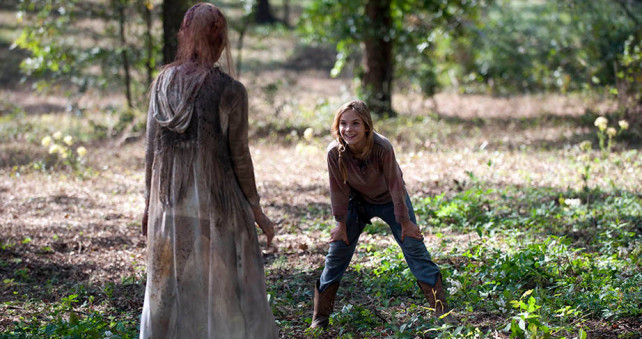 This week on The Walking Dead we had an entire episode dedicated to Carol, Tyreese, Lizzie, Mica, and, I guess, Judith. Normally I'd condemn such an episode as filler and chastise the showrunners for wasting time, but "The Grove" was completely enthralling, if not powerfully emotional.
Assuming that you've watched the episode, then you might agree that its full length was required to properly show the depths of Lizzie's insanity and to give justice to the situation between Carol and Tyreese. If Carol had confessed to killing Karen sooner, while she and Tyreese were standing by the tree and he was telling her about his grief and his nightmares, Tyreese's reaction would have been entirely different. As it turned out, because everything works out as it should, the gravity of what occurred in the interim resulted in a different reaction and outcome — one of forgiveness.
We also needed the episode for us to develop hope… hope for some semblance of a family unit living on their own. No one made this point more clearly than Tyreese as he took a moment to absorb the fact that he was in a living room with a "family" just before parking his butt in a La-Z-boy chair. But that moment of a simple life was quickly ripped away from us.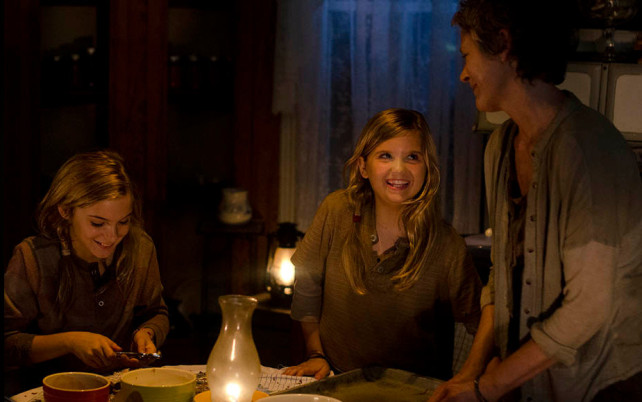 What happened? Some questions were answered. As I've suspected all season, Lizzie proved to be crazier than a shithouse rat and to be the one who was feeding mice to the Walkers at the prison's fence. She also plays with Walkers and tries to be their friend. That's what happened.
Crazy Lizzie has been operating with the notion that the Walkers weren't dangerous, that they are just "different" than who they used to be. Carol and Lizzie's little sister, Mica, tried desperately to explain the situation to her (it does seem a little late in the game for this). Just when everyone thinks they've gotten through to Lizzie, she kills Mica in an attempt to show Carol and Tyreese that Mica would come back as her sister, just a little different. I guess we can be thankful that she didn't get to baby Judith.
Burdened with the realization that Lizzie can't be around people, including themselves, Carol and Tyreese come to an unspoken understanding and agreement that something drastic would need to be done. Once again, we see Carol doing the tough and dirty work of eliminating friends and loved ones. This one might have been especially hard since Lizzie was looking to Carol as a sort of surrogate mother.
That evening, after they buried the girls, Carol confessed to Tyreese that she killed Karen. Carol then slides a gun across the table toward Tyreese and tells him to do what he has to do. It's clear that she has resigned herself to her guilt and, whether she's taking the easy way out or not, she's ready to face the consequences of her actions. Despite all of his previous irrational rage, Tyreese forgives Carol. It might have a lot to do with the fact that he wouldn't know what to do with Judith, but his character in this episode was enough to sway my hate for him.
…and a couple questions to leave you with
-Would Lizzie have gone nuts if the world didn't go to shit? Or did the Walker world cause her to go insane?
-The pillar of smoke we saw in this episode; was it from the house that Daryl and Beth set on fire?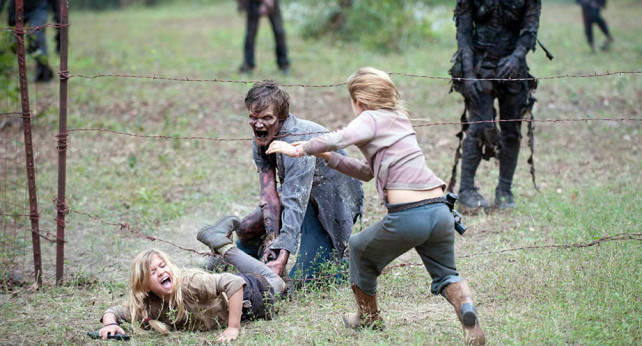 Rock Hard \m/