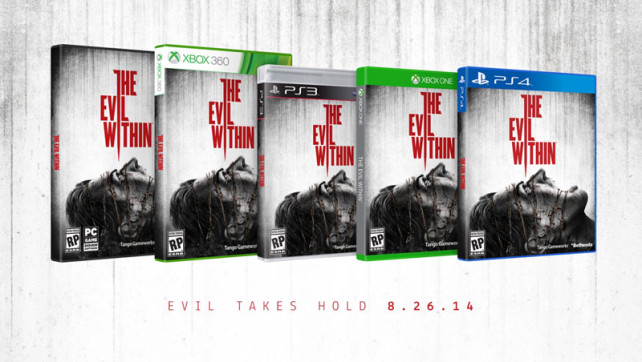 If you're looking forward to Shinji Mikami's next horror masterpiece, The Evil Within, you'll be thrilled to hear that video game publisher Bethesda Softworks has officially set a street date and revealed the box art for it on all platforms.
Anyone feeling an '80s cover art vibe here? Or a bit of Dead Space 2?
Anyhow, evil takes hold on Tuesday, August 26, 2014, in North America and August 29, 2014, in Europe for the PC, Xbox 360, Xbox One, PlayStation 3, and PlayStation 4.
---
About The Evil Within:
Shinji Mikami, the father of survival horror, is back to direct The Evil Within – a game embodying the meaning of pure survival horror. Highly crafted environments, horrifying anxiety, and an intricate story weave together to create an immersive world that will bring players to the height of tension.