There's only one way to listen to Monte Pittman's "Before the Morning Son" and that's with the volume knob cranked to 11. This is such a perfect track. Within the first minute and a half you'll feel like you've heard three songs from three different artists, like Steve Vai, Metallica, and maybe some Van Halen. Yeah, he's got the rock sensibilities of Van Halen (plus the talent), the virtuosity of Vai, and shredding power of an old-school thrasher. While it's all that old stuff, it's also fresh and new and in no way does it sound generic or tired.
Pittman is nothing short of a pit bull on guitar.
His third and brand new solo album, The Power of Three, drops on January 21st.
From the Press Release: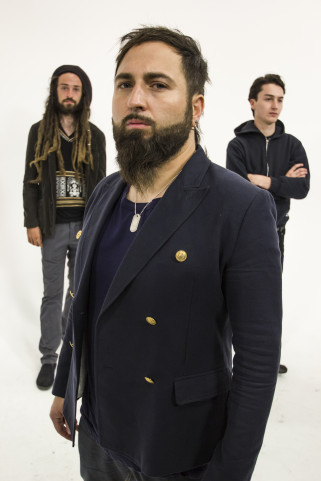 The Power of Three, the upcoming full-length album from award winning, chart topping guitarist, Monte Pittman is set for release on January 21, 2014 through Metal Blade Records. Pittman, along with band members Kane Ritchotte on drums and Max Whipple on bass, went to Copenhagen earlier this year to record the album with producer Flemming Rasmussen.
Today Monte Pittman is debuting his new video for the song 'Before the Mourning Son'. The video was directed by Vince Edwards and showcases stellar performances from Monte and his bandmates drummer Kane Ritchotte and bassist Max Whipple. The song is also available for purchase as a single on iTunes.
"A Dark Horse," the first single from Monte's third album, reflects Monte's return to his metal roots while demonstrating his Orange gear sound and tone to perfection. Flemming Rasmussen, famous for Metallica's seminal album Master Of Puppets, produced the album, The Power Of Three, which is hard and heavy and follows on from Monte's highly successful, critically acclaimed second album Pain, Love & Destiny, which reached number one in both the rock and pop charts. "A Dark Horse" is also available now as an iTunes single.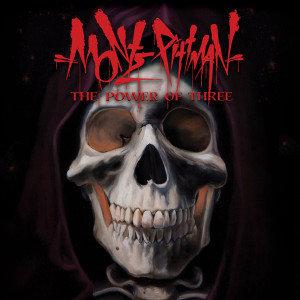 Artist Cam Rackam created the artwork for the cover of The Power of Three. The piece features a portrait of Charon, the ferryman of Hades who carries souls of the newly deceased across the rivers Styx and Acheron that divided the world of the living from the world of the dead. This represents Monte's musical journey from what he has done before and where he is now with The Power of Three and beyond.
The Power of Three Track Listing:
1. A Dark Horse
2. Delusions of Grandeur
3. Everything's Undone
4. Blood Hungry Thirst
5. On My Mind
6. Away from Here
7. Before the Mourning Son
8. End of the World
9. Missing
10. All Is Fair in Love and War
Monte Pittman Live:
2/22: Los Angeles, CA @ The Whisky