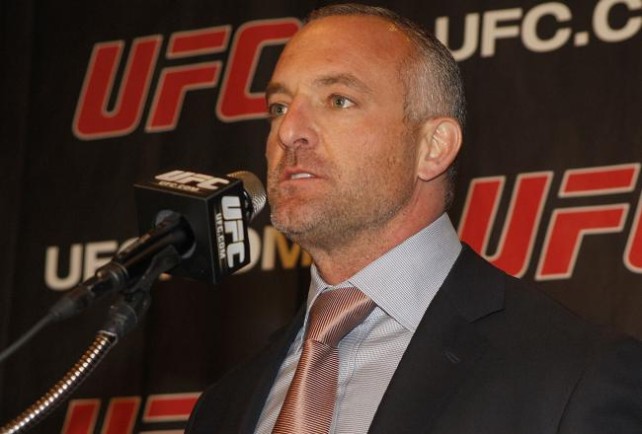 UFC CEO and co-owner Lorenzo Fertitta usually isn't the first guy in the company to make a public comment on what fighters say, but when it comes to champion's like Georges St-Pierre, he will speak out in a split second.
In an interview with Kevin Iole for Yahoo! Sports, Lorenzo touched on GSP's recent comment about the UFC, making it clear that one of the reasons he retired was because of the lack of support he got from the UFC for drug testing, specifically in the Johny Hendricks fight that headlined UFC 167.
Lorenzo said:
It was extremely disappointing to hear Georges make those comments because I don't think any organization has embraced drug testing as we have. We have not only agreed to pay when the commission has said it wants to do enhanced testing, we've encouraged it. We have no problem with testing. When we serve as the commission [in areas out of the country where there is no commission], we test everyone on the card so we are thorough and there can be no claims of bias.
For the first time since UFC 167, GSP expressed his concerns and why he stepped away for the time being:
That's one of the reasons why I stopped fighting. Not really to teach them a lesson, because that would also punish me. I wanted to do something for the sport. I love the sport. I see the direction it's going, and I don't think it makes any sense. This is stupid.
However, GSP still hasn't officially ruled out his return yet, but we'll keep you guys updated on Yell! Magazine.