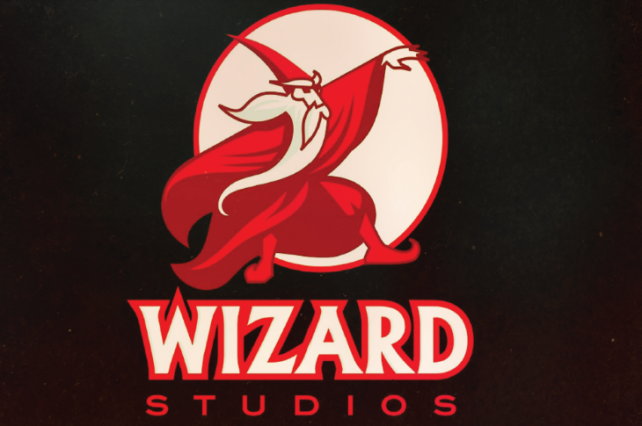 It seems like we were just talking about Charles Band last week… oh, wait a second, we were. Yeah, we mentioned the forthcoming availability of his new horror magazine Delirium. Apparently, that's not all this brainiac has been working on. He has also resurrected the "Wizard" name in an effort to acquire and distribute independent genre films. Wizard Studios, formerly Wizard Video, will operate via Band's VOD site, Full Moon Streaming, and will debut next month. The first three films available are Vampie, Virginia Obscura, and Villanelle. Details below.
From the Press Release:
After receiving a staggering level of submissions since the announcement in December 2013, the WIZARD team have screened all of them and are proud to announce the movies selected for the first wave of release, including:
• Vampie (Dir: Ming Ballard, premiering February 14th, 2014)
By far the most far-out of the inaugural WIZARD lineup is filmmaker/actress Ming Ballard's deranged and hilarious horror comedy Vampie, in which a neurotic vampire named Azure (played by Ballard) betrays her allergy to blood by finding sustenance in the plasma pastry of the title. Ballard is said to be the first Asian-American woman to star in and direct her own film with widespread distribution.
• Virginia Obscura (Dir: Toby Osborne, premiering February 21st, 2014)
Director Toby Osborne's art-house slasher mystery is a contemporary giallo and stars the legendary Linnea Quigley (who also stars in Full Moon's new upcoming web series Trophy Heads) and rising scream queen Jessica Cameron in a dreamy, sleazy low budget gem of voyeuristic terror.
• Villanelle (Dir.Rick Laprade, premiering February 28th, 2014)
This jet black and atmospheric shocker is a masterclass in making a massive impact with very little money and plenty of style. In it, an alcoholic detective gets sucked into a nightmarish world when he finds a girl, nearly dead and with dark secrets that slowly alter his perceptions of his own reality.
All three films will premiere exclusively at Full Moon Streaming with select DVD releases soon to follow.
"We're incredibly excited to re-launch Wizard Studios as a portal to spotlight the best in new genre filmmaking talent," said Full Moon Features and Wizard Studios founder and president, Charles Band. "These first three films offer the kind of go-for-broke indie spirit that we at Full Moon have forever championed. Each one stretches their respective budgets and offer the kind of weird, witty and out-there aesthetic that the mainstream just cannot and will never deliver. I can't wait for fans to check them out!"
Rock Hard \m/