There's so much to watch on TV these days that it's nearly a corporate trial in time management to organize your viewing schedule. Thank the frakking gods that there are options when it comes to when to watch. Whether you stream, DVR, watch as the programs air, or rent the DVD/Blu-ray, there seems to be an endless supply of quality programming at hand.
Now that the Holidays have come and gone, we're approaching mid-January, and some of our favorite returning programs have already picked up where they left off in December. I've included a couple because, well, they're awesome. We're also gearing up for Season premieres on a few shows as well, plus there's an exciting series premiere to look forward to.
So, let's get this ball rolling and get to what you should be watching for the rest of this winter. While these are just a few shows that we'll be watching, I'm sure that there are genre shows that you're excited about, so let us know what they are in the comments section below.
---
From Dusk Till Dawn: The Series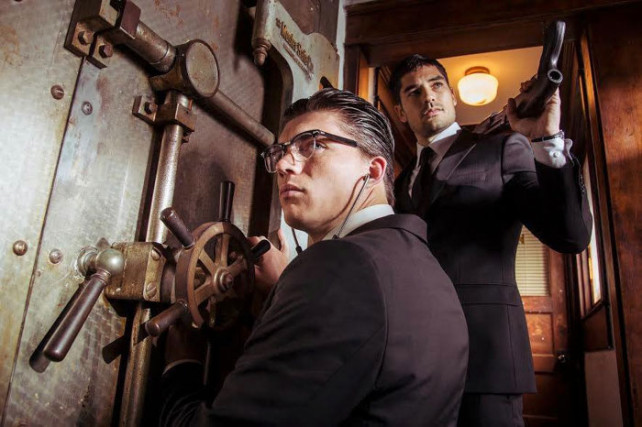 Yes! The Robert Rodriguez television adaptation of the Robert Rodriguez film From Dusk Till Dawn is finally on its way. It will be coming to us, as we reported earlier this year, on Rodriguez' own El Rey Network. The show is naturally expected to expand on the film's world and palette of characters. As Rodriguez told BuzzFeed:
We see things that led up to events in the film, and much deeper character motivations and storylines to sort of launch into the new story that we're doing. The film was a short story. This is the novel version.
Airdate: Although an exact premiere date isn't yet confirmed, we can expect to find it in the first quarter of 2014.
---
American Horror Story: Coven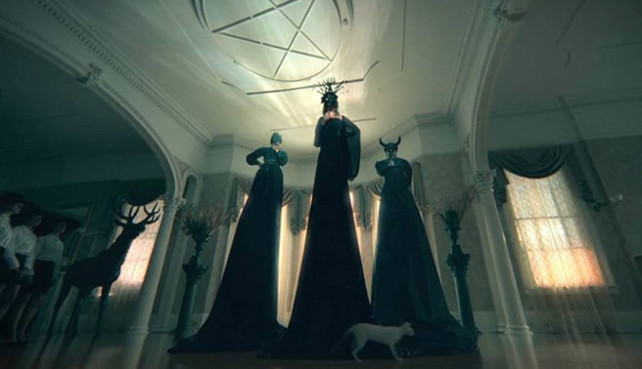 This one has already returned from its mid-season break, but it still should be on your radar (you can catch up with streaming it online, so there's really no excuse). If you've been watching, then you know that Season 3 of American Horror Story deals with a coven of witches, hence the Season's name, Coven. In the return episode, and there are only three more to follow, we saw Stevie Nicks from Fleetwood Mac guest. This makes sense because Misty (Lily Rabe), a contender in the race to become Supreme Witch, idolizes Nicks, who happens to be a white witch on the show. Obviously, there are other witches vying to become the Supreme, and things have gotten pretty catty. The outgoing Supreme, Fiona, played by the captivating Jessica Lange (who happens to be leaving the show after this Season), has partnered with her mortal voodoo enemy, Marie Laveau, played by Angela Bassett, to destroy a clan of witch hunters.
Airdate: January 8, 2014
---
Being Human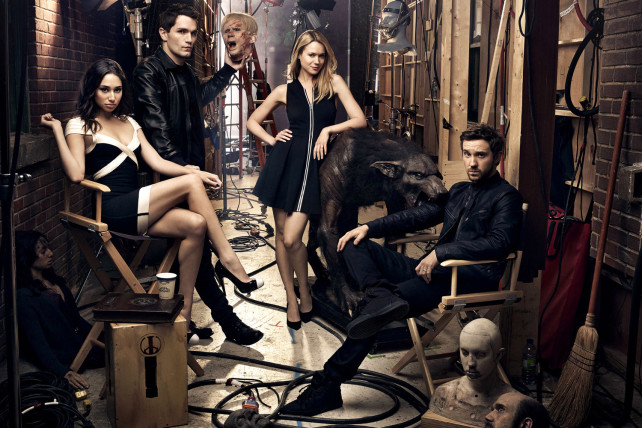 This show is my guilty pleasure. It's totally melodramatic and I guess wussy, but great acting (by Sam Witwer and Sam Huntington, specifically) has me completely enthralled. There's even a level of gore that's pretty good and the werewolf transformations are some of my favorites. But, yeah, ghosts, zombies, vampires, werewolves (and the occassionally witch) all trying to live normal human lives is a bit wishy-washy. The only thing out there that bests this show in terms of supernatural types is True Blood. However, one thing I respect about Being Human is the fact that vampires, while Aidan fights like hell to deny it, are truly monsters. In other words, they don't sparkle.
Airdate: January 13, 2014
---
Sleepy Hollow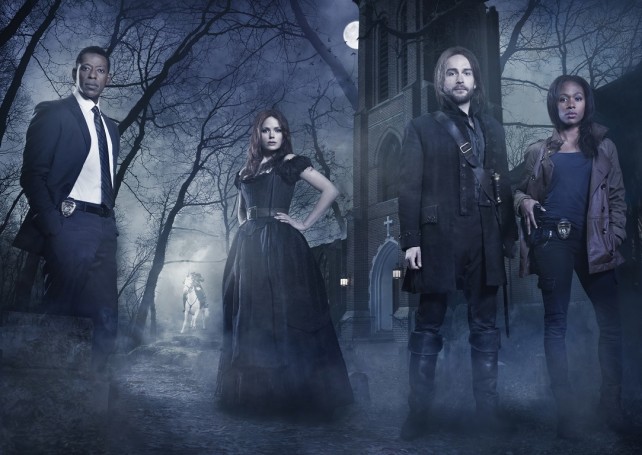 This one is another one that's completely horrible, but totally addictive, like a train wreck. Ichabod Crane (Tom Mison), fighting in the Revolutionary War, beheads one of the Four Horsemen of the Apocalypse, turning him into the Headless Horseman, and dies in battle. Their blood mixes on the ground and, through a spell cast by Crane's secretively witch wife, Katrina Crane (Katia Winter) a blood bond is formed. Two-hundred and fifty years later, Ichabod and the Horseman are resurected. The Horseman, under the command of some demon, aims to bring about the end of the world, while Ichabod joins forces with Lt. Abbie Mills (Nicole Beharie) to bring the supernatural being down. Total cheese… until you watch it.
Airdate: January 13, 2014
Find out what our four final choices are for what you should watch in 2014, Q1 after the jump…