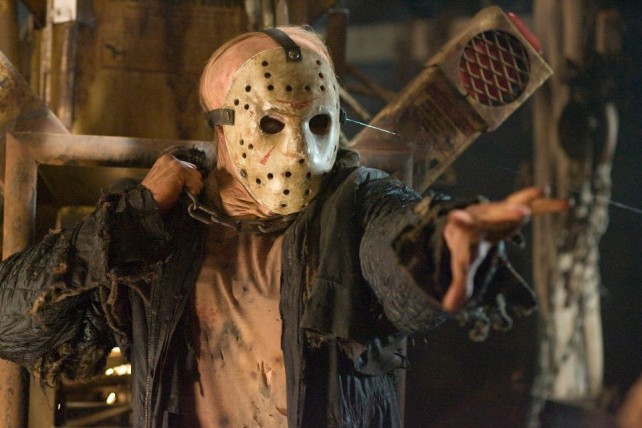 The 2009 Friday the 13th reboot directed by Marcus Nispel didn't suck. I did rent it a second time having forgotten that I'd seen it already, so first impressions couldn't have been astounding, but second impressions were pretty good. Over the last couple of years there has been a lot of talk about a 13th installment in the franchise, and the rights and ownership has gone this way and that (settling back with Paramount), and in November we finally got an official release date for the film, being March 13, 2015.
At that point little else but the release date was known, and there's still not a whole lot of info out there. However, horror-movies.ca is reporting today that the next Friday the 13th will be shot in the found-footage style and that it will be another franchise reboot! I'm not happy about either of these decisions, and I'm sure many fans will share my sentiments. In fact, I'm not even sure that I have any desire to see it once it's released.
Nonetheless, we'll keep you posted as details regarding casting and director are revealed.
Would you rather that the new movie be a direct sequel to the 2009 reboot or something that picks up from, I don't know, something like Jason Goes to Hell?
Rock Hard \m/