San Diego-based post-hardcore act, Secrets, has just released a new music video for the track "How We Survive." The song comes off the band's sophomore album, Fragile Figures, which was released in the summer of 2013.
The video isn't half bad for a "band playing 'live' in a warehouse" type of video. At the very least there's an interesting Fight Club type of twist at the end. The resolution, color, and lighting of the video is also very appealing.
As for "How We Survive" itself, it's a pretty typical post-hardcore track, with alternating scream vocals and clean vocals. My usual criticism applies here: drop the cheesy clean vocals and you have a much better song. The strongest aspect of this song is Aaron Melzer's vocals and Joe English's drums… but that's just me.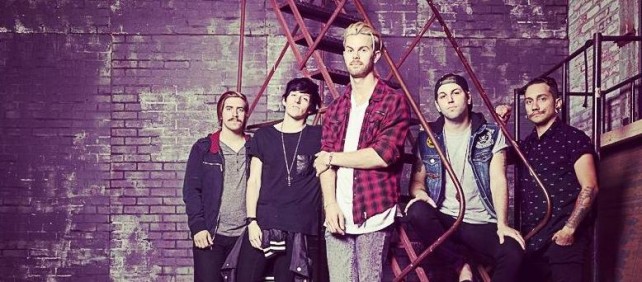 Secrets history
Secrets formed in 2010, out of San Diego, California, with a lineup consisting of Xander Bourgeois (vocals), Richard Rogers (guitar), Michael Sherman (guitar), Marc Koch (bass), and Joe English (drums). Soon thereafter, Secrets signed to Rise Records and in 2012 released their debut full-length, The Ascent. Also in 2012, Koch was replaced by Michael Owens, and in 2013, Bourgeois was replaced by Aaron Melzer. The band's follow-up album, Fragile Figures, was released in 2013.
Buy The Ascent on Amazon – CD $11.98 and MP3 $9.49
Buy Fragile Figures on Amazon – CD $12.51 and MP3 $9.49
Rock Hard \m/