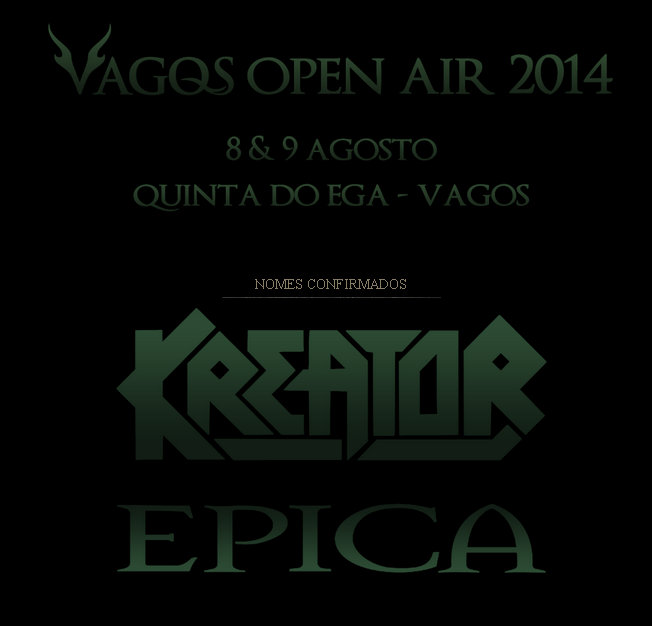 Winter has hardly begun and the summer festivals are already lining up the acts. The other day we caught wind of the first bands announced to play the Vagos Open Air 2014 metal festival. The two vastly different metal bands that confirmed are Epica and Kreator.
Vagos Open Air is held annually in Calvão, Vagos, Portugal. The festival, originally called Rock in Ria, got its humble beginning back in 2009 with a bunch of Portugeuse acts and a few international bands (Epica being one of them, as well as Dark Tranquility, and Amon Amarth). Since then, Vagos has hosted some of the best names in metal, such as Carcass, Meshuggah, Amorphis, My Dying Bride, Morbid Angel, Opeth, Devin Townsend Project, Overkill, Arch Enemy, Testament, and Iced Earth — just to name a few.
The festival has also grown from a one day event to two days, starting in 2012. In 2014, Vagos will be held on August 8th and 9th.