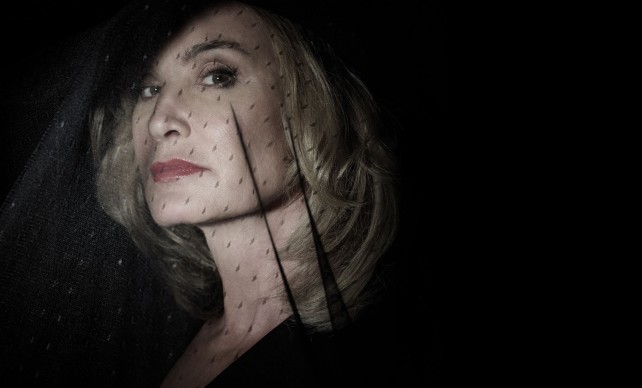 More than two months remain in American Horror Story: Coven on FX before Season 3 ends in January, and the anthology horror show just wrapped up Episode 7, "The Dead," last Wednesday. Next up is "The Sacred Taking," penned by Ryan Murphy and directed by Alfonso Gomez-Rejon.
So far the season has received critical acclaim, but regardless of the show's continuing success, we just learned that the show's perennial attraction, Jessica Lange, who currently plays Supreme Witch Fiona, will officially step away from American Horror Story after four years. Lange and co-creator Ryan Murphy have confirmed that her last appearance will be in Season 4.
Lange also revealed why she's leaving the show, and shows no interests in coming back in the future:
It ends up being a lot of time during the year being committed to something… I haven't done that for a long time. It's like doing a stage play between the rehearsal and the run. This is a six-month commitment every year. That will be four years in a row. I want to have more time to myself I guess. Once it's over and I have a full year ahead of me with nothing to do, who knows? It might not have been the best decision. But I think four years doing something is a sufficient amount of time.
American Horror Story: Coven returns on Wednesday, December 4th, at 10 p.m. on FX.