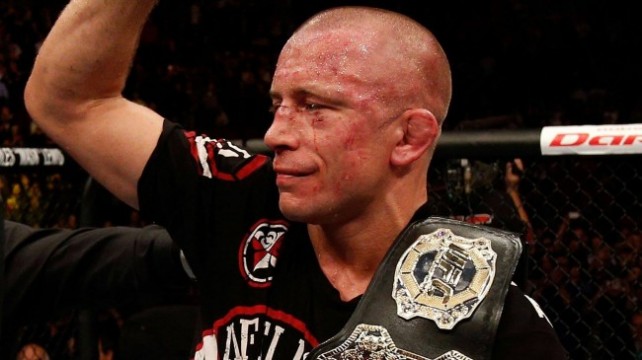 UFC Welterweight Champion Georges St-Pierre revealed Saturday night during the UFC 167 post-fight presser that he has some undisclosed personal issues to deal with before stepping back inside the Octagon. The issue has now been made public thanks to a TMZ report made earlier today. According to TMZ, there are actually two issues on the table: first, that GSP allegedly impregnated a women and wants nothing to do with the baby. Second, GSP can't sleep at night because his father is dying.
Well, it's time to squash the second rumor since GSP's sister just confirmed with Montreal paper, LaPresse, that her father is fine:
My father is doing very well. We get lots of calls and this rumor has to stop. It [causes] us pain. I do not know where this rumor came from, but it is false.
As far as the unplanned pregnancy issue goes, she didn't want to comment on that rumor.