Hungary's Nevergreen call themselves "goth metal," but this band is so much more than that. I think their latest release (in the player above), "Eye for an Eye," shows the diversity contained in this band. Clearly, symphonic metal is a huge element, but the sweet chugging guitars near the top really pull at my thrasher heart. Of course, you can also hear the goth elements, but don't forget the black metal and death metal influence, along with a smattering of doom (actually, doom can be heard more clearly on plenty of other tracks from Nevergreen). I'm sure I'm leaving out many other influences, but I think the point is made — it sucks that we have to pigeonhole bands into this genre or that genre.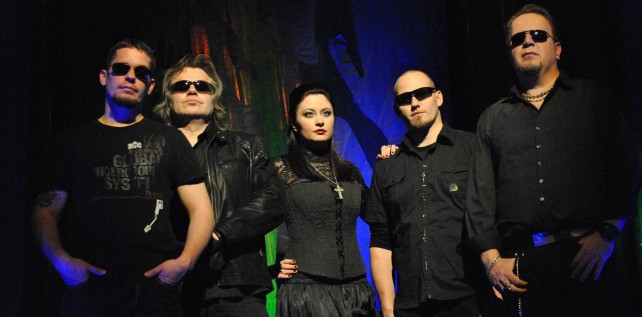 "Eye for an Eye" comes from Nevergreen's 11th studio release, Vendetta, which is due out in 2014, on Hammer Records. The band has been kicking it since the mid-'90s, when they formed in Szeged, Hungary. Since then, they've played at some of the best festivals, and have released numerous albums (including the massive four-disc box set, Imperium).
If you haven't heard of these guys, do yourself a favor and check them out pronto!
Nevergreen is:
Bob Macura – Vocals, bass and rhythm guitars
Miklós Matláry – Keyboards
Tamás Kovács (Moti) – Drums
Valentina Simon (Tina) – Vocals
Vladimir Rusic – Guitar
For a little bit of fun, because these things always are, check out Nevergreen's kickass version of Madonna's "Frozen."

Rock Hard \m/