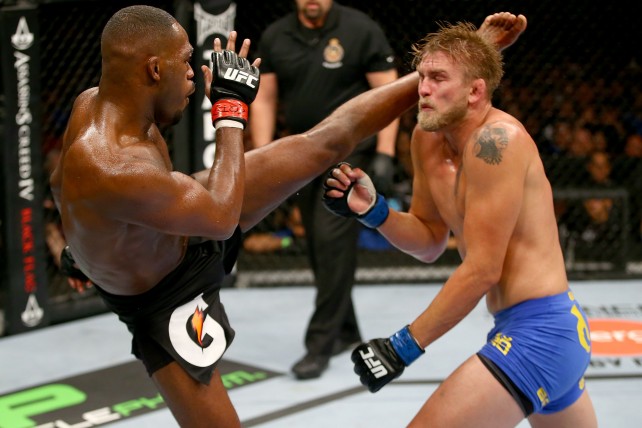 At UFC 165, Alexander Gustafsson (15–2) proved to the world that UFC Light Heavyweight Champion Jon Jones (19–1) isn't superhuman afterall, and can be challenged in a five-round championship fight.
Although, the judges didn't score the fight in favor for Gustafsson, many fans (including myself) believed he won the fight. Unfortunately, "The Mauler" went back to his home country of Sweden without the strap, and without an instant rematch that he so well deserved. Instead, the UFC matched him up with former Interim UFC Heavyweight Champion Antonio Nogueira (34–8–1), who recently pulled out of the bout because of a back injury. If he won that fight, UFC President Dana White confirmed Gustafsson would get a rematch with Jones.
However, the champion made it clear in a recent comment that Gustafsson was handed an easy fight to protect the UFC's interest for the rematch. White responded to his comment and raised suspicion that Jones may be worried about another fight with Gustafsson.
White said:
Jon, I love you, but you're not a matchmaker. Fight your fight, he'll fight his fight, and don't worry about it. It makes you sound like you're worried about it. When you talk like that, it sounds like you're worried about it.
Over the weekend, it was announced that Gustafsson will now face Jimi Manuwa (14–0) in London on 8 March 2014.