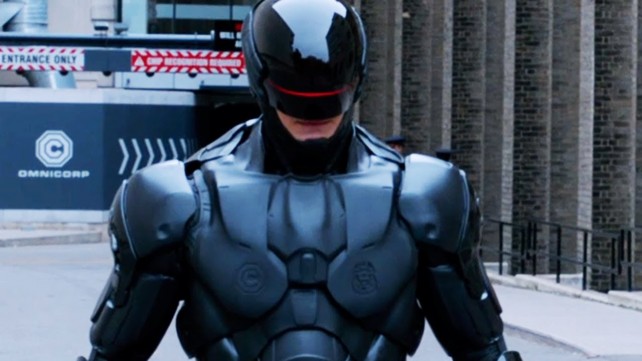 Considering how bad the RoboCop remake trailer looks, I'm surprised that some people are still looking forward to this piece of crap. When I say some, I mean very little. It's a shame this awesome sci-fi franchise has turned into a PG-13 joke with terrible visual effects. In my opinion, the original still stands better than this, even if I haven't seen the remake yet. That's how confident I am in the new RoboCop directed by José Padilha.
Although, I'm already completely disappointed in a film that I haven't seen, I still feel obligated to cover it. With that said, I'm here to give you a new update on the release date. RoboCop is now set to hit theaters on February 14, 2014. One week later than the previously announced release date because George Clooney's new film is slated that weekend.
That's all I've got for now, but we'll continue to release new updates on the film once they're announced. So stay tuned for more on Yell! Magazine.
---
Robocop (2014) synopsis:
In RoboCop, the year is 2028 and multinational conglomerate OmniCorp is at the center of robot technology. Overseas, their drones have been used by the military for years – and it's meant billions for OmniCorp's bottom line. Now OmniCorp wants to bring their controversial technology to the home front, and they see a golden opportunity to do it. When Alex Murphy (Joel Kinnaman) – a loving husband, father and good cop doing his best to stem the tide of crime and corruption in Detroit – is critically injured in the line of duty, OmniCorp sees their chance for a part-man, part-robot police officer. OmniCorp envisions a RoboCop in every city and even more billions for their shareholders, but they never counted on one thing: there is still a man inside the machine pursuing justice.