Indonesian filmmakers The Mo Brothers, Kimo Stamboel and Timo Tjahjanto, are about to have their film Macabre released in the U.S. The film made its premiere on the festival circuit back in 2009, and was deemed too gory for theaters, which doesn't make much sense considering it looks like a retelling of The Texas Chain Saw Massacre. If it is truly "too gory," then this will be something to see.
Macabre will miss out on the Halloween 2013 rush, becoming available online on November 1st , at Bloody-Disgusting.com, and on limited-edition DVD on November 5th. The DVD will include a 12-minute making of bonus feature as well as some deleted scenes.
The Mo Brothers are a pair of rising stars in the horror genre. In addition to their contribution ("Safe Haven" was a terrifying freak show) to V/H/S/2, the team is in post-production with their film Killers.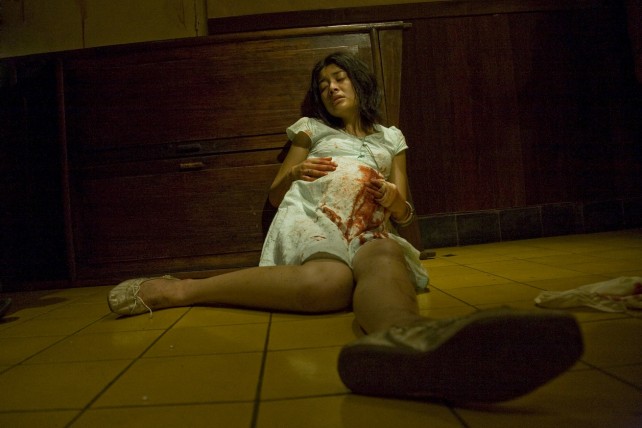 Macabre synopsis:
When a group of friends traveling through the countryside stops to help a young woman, they cannot imagine the nightmare this act of kindness will soon unleash. After accepting an invitation to dinner from Dara, the rescued woman's mother, the night turns into a crimson-hell for the six friends. Trapped in an isolated home in the woods, the friends find themselves hunted down by Dara and her cult-like family of three deadly protégés — each born and raised to systematically eliminate unsuspecting passers-by for one nefarious reason.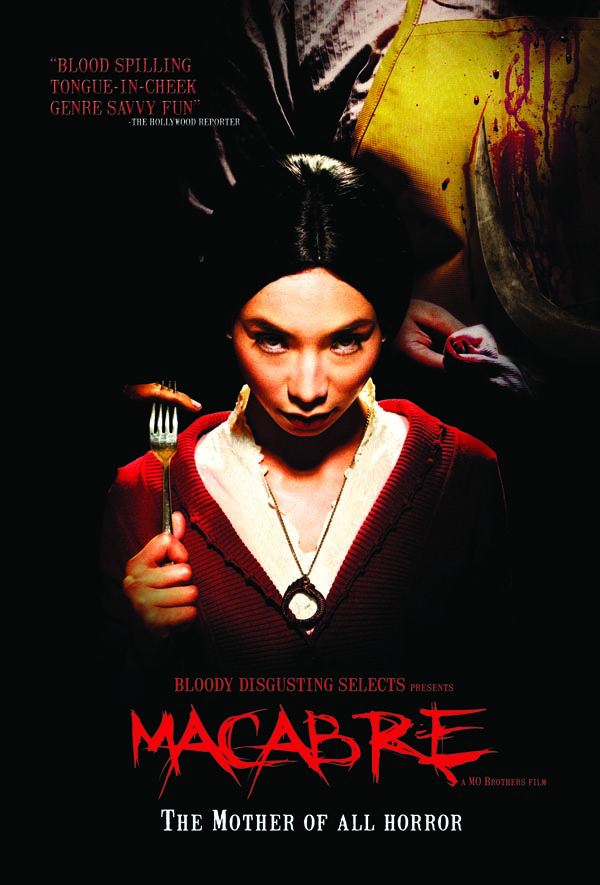 Like I said, sounds like The Texas Chain Saw Massacre. Also, it seems The Mo Brothers love telling tales about cults. Nonetheless, this looks and sounds like a bloody ride that's not to be missed.
Rock Hard \m/