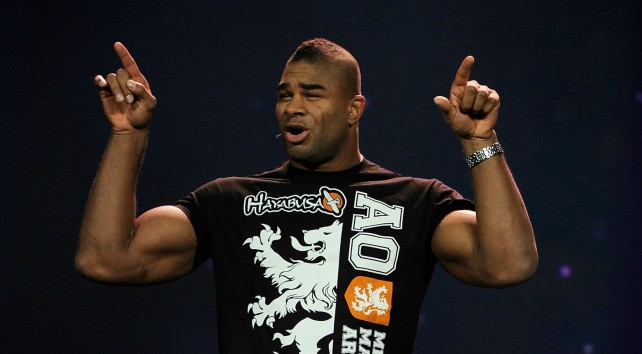 I've got a lot of respect for former UFC Heavyweight Champion Frank Mir (16-8): He's the longest-running heavyweight under the Zuffa-owned banner, and he currently holds the most wins and submissions in the history of the UFC heavyweight division. Mir deserves the recognition and all the respect we can give him, however, I completely feel different about his next opponent Alistair Overeem (36-1-13), a matchup slated for November 16, 2013, at UFC 167.
Why? Well, first, just take a look at Overeem's record in the UFC, it's bar none pathetic for a veteran that's been far too overhyped prior to his matchup with Brock Lesnar in 2011. Second, ever since he failed his pre-fight drug test by the Nevada State Athletic Commission (NSAC), Overeem just doesn't look like the same fighter he use to be, which makes you wonder why he's been so successful after all. Without his drugs Overeem can't even take a front kick by Travis Browne, who was a few seconds short from being knocked out himself by "The Reem" last month. Clearly, he over abused his body for years and killed his natural stamina. Although, I don't think Overeem can take a hit by the best in the UFC heavyweight division, he can still throw leather with enough power behind it to easily knock fighters out, especially a guy like Mir.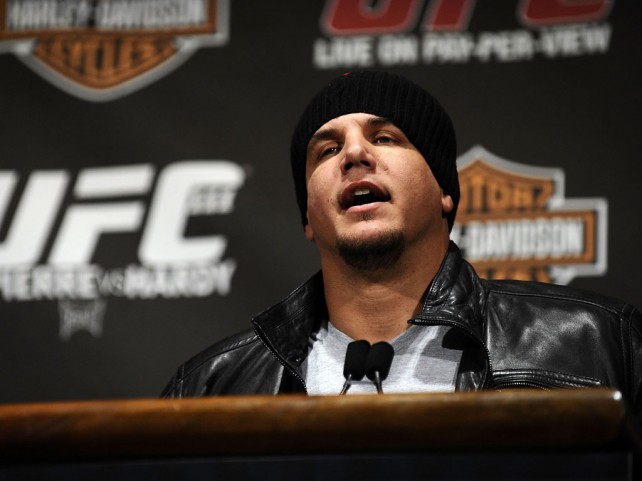 Even though I have a lot of respect for Mir, I personally don't think he can hang with the division's best anymore, like Cain Velasquez and Junior dos Santos. Those guy's hit hard like Overeem, and we've seen Mir fold plenty of times in the past to heavy hitters like Shane Carwin, and recently to Josh Barnett. His jiu-jitsu is where it's at, but he hasn't been able to utilize it against these heavyweights. We already know Overeem's take down defense is pretty solid, so my gut feeling is this fight isn't going to the ground at all. This bout won't last more than one round since Overeem will keep the fight standing and man handle Mir with punches and knees.
I can't help but think this is the worst matchup of the year considering how both fighters fight inside the Octagon. Do you agree?
---
UFC 167 Main Card
Georges St-Pierre vs. Johny Hendricks
Rashad Evans vs. Chael Sonnen
Rory MacDonald vs. Robbie Lawler
Alistair Overeem vs. Frank Mir
Josh Koscheck vs. Tyron Woodley