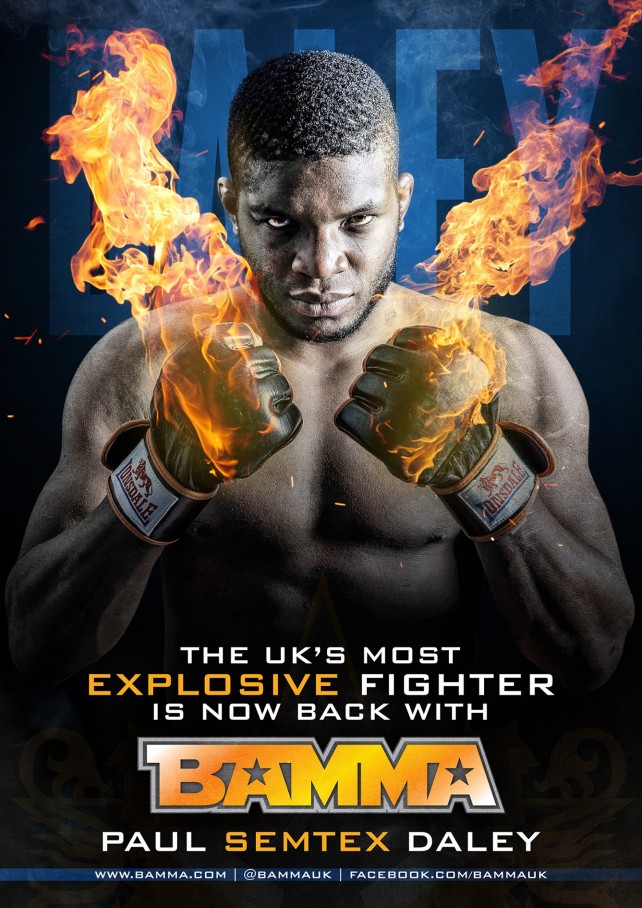 Your heard right! BAMMA, UK's premier MMA promotion just signed "UK's most explosive fighter" Paul "Semtex" Daley for a three-fight contract. MMA Fighting broke the surprising news yesterday when I personally thought he had no place to go after Bellator MMA unconditionally released "Semtex" because of visa issues that prevent him from entering the United States. Also, UFC President Dana White wasn't clear whether he would resign "Semtex" in his company anytime soon.
Although "Semtex" lobbied to be in the UFC and apologized for his past, BAMMA is his best solution for now, which should give him more time to resolve the visa issue. Plus, If he continues to win in BAMMA, then I'm pretty sure will see him return in the UFC one day.
"I'm extremely happy to sign with a premier European promotion," Daley said in a statement provided to MMAFighting.com. "BAMMA provides exciting match-ups for hardcore fans, with a TV production that appeals to mainstream viewers. I'm aiming to bring my own brand of fight entertainment into households around the world the only way I, Paul 'Semtex' Daley, know how … knockout victories."
Ashley Bothwell, BAMMA's managing director also released the following message in an official statement.
"We are delighted to have signed Paul to a multi-fight deal with BAMMA. Paul is an exceptional athlete who has built a huge fan base worldwide due to his electrifying style of fighting. All of his previous fights on BAMMA have contained Paul's trademark excitement and energy and we look forward to more of the same. We know how much Paul brings to a promotions fight roster and this multi-fight deal shows the mutual respect that we hold each other in."