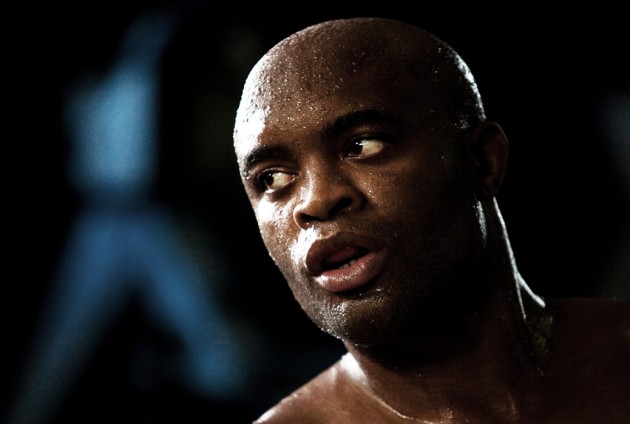 Like I previously said, GSP can't duck superfight questions forever, especially if former UFC Middleweight Champion Anderson Silva keeps bringing it up, even if GSP has his own plans in mind for a superfight. Silva is officially set for the rematch with Chris Weidman at UFC 168 on December 28th, however, in a recent radio interview about the year-end main event he talked about his future plans, which still involves GSP and Jon Jones. Two fighters who currently hold the UFC strap in the welterweight and light heavyweight division, respectively.
"I really wanted this fight to happen. He's a guy [GSP] that plays by the rules, doesn't take too many risks. That fight may happen, or maybe not. He said he doesn't want it, I don't know. I'll train and remain focused to fight (Weidman) on December 28."
In addition, Silva also compared himself to three time Formula One world champion Ayrton Senna and GSP as Alain Prost, a French Formula One driver who had a notable rivalry with Senna that originated in 1988. Although Silva and GSP don't have the exact same rivalry, there are some obvious similarities like the ones Silva pointed out below in the interview:
"He's like that (Ayrton) Senna's rival. They used to compete at the same time and one of them was technical and the other played by the rules. (GSP) is the UFC's Alain Prost."
Lastly, Silva also said that he hopes the Jon Jones superfight will happen because that's the fight everybody is waiting for, but keeping in mind that he can't look past Weidman, who was a nightmare for him at UFC 162.
"I had a nightmare with Weidman, but I don't fear him. He is determined, but has two arms and two legs just like me. Now I'll bring Chuck Norris (to my camp). I'll bring both, Chuck Norris and Steven Seagal."
Source: MMA Fighting