Happy birthday, James Hetfield. Today, August 3, 2013, marks Hetfield' 50th year on this godforsaken planet. To celebrate we're bringing you one of Metallica's finest performances from perhaps their finest era. On tour, promoting their 1991 self-titled black album, Metallica grew to epic proportions of popularity and conquered the world, and this performance, filmed in San Diego on January 13 and 14, 1992, (included in the Live Shit: Binge & Purge box set) shows precisely why these metal giants were the kings of metal.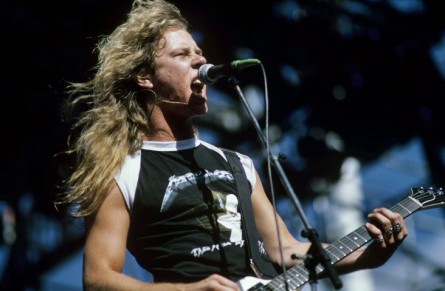 Everything about this performance is fantastic: the music was tight, Lars hit the skins hard and heavy without missing a beat, Kirk was spectacular, James was rough and gruff and at the top of his game, and relative newcomer to the band, Jason Newsted, showed us why Metallica needed him and how vital he was to the band's live performance. Not only was he a wicked bass player, but he was the most dynamic stage presence in the band and his damn-near death growls went places that James couldn't. I know I'll get crucified for saying this, but I've always felt Newsted was better for Metallica as a performer than Cliff Burton was (NOTE: I'm not saying that Newsted is better than Cliff as a player), and the band should have embraced this more.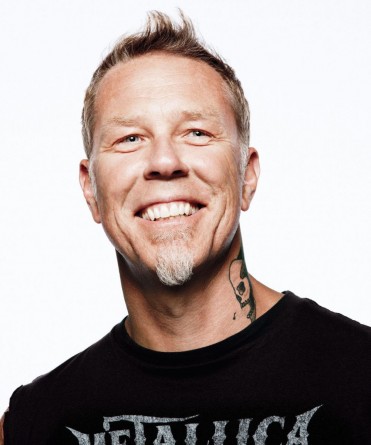 I'll admit that I have a sentimental attachment to this performance. When I was in the Army, stationed in South Korea, we watched/listened to this nearly every weekend. We even devised a drinking game out of it: if you watch, you'll notice that Lars stands up a lot. We started out shouting at the TV, "Sit down, Lars," which evolved, or devolved, into us taking a drink every time Lars stood up. Given our drinking tolerances, we were feeling good, but just getting started, by the time the video was finished.
Enjoy the full concert and a day of Metallica as you help celebrate James Hetfield's 50th. Don't forget to bring your Jagermeister, Jack, and Budweiser to the party — celebrating Metallica just wouldn't be the same without 'em. When you're done with the video above, take in the old Metallica footage below. You have to admit, it's pretty strange to see such a young Metallica performing: hungry, "healthy," and aggressive. In the early days it was truly about the music and not the spectacle.

---
Metallica: Live At The San Diego Sports Arena (1992) set list:
1. Enter Sandman — 00:02:00
2. Creeping Death — 00:07:35
3. Harvester of Sorrow — 00:15:34
4. Welcome Home (Sanitarium) — 00:22:08
5. Sad But True — 00:30:20
6. Wherever I May Roam — 00:35:42
7. Jason Bass Solo (Jam Orion) — 00:43:09
8. Through the Never — 00:53:29
9. The Unforgiven — 00:58:58
10. Justice Medley — 01:07:17
10.1. Eyes Of The Beholder
10.2. Blackened
10.3 The Frayed Ends Of Sanity
10.4 … And Justice For All
11. Lars Ulrich Drum Solo — 01:16:15
12. Kirk Hammet Guitar Solo — 01:25:56
13. The Four Horsemen — 01:34:48
14. For Whom the Bell Tolls — 01:41:10
15. Fade to Black — 01:46:07
16. Whiplash — 01:54:20
17. Master of Puppets (Short Version) — 02:02:54
18. Seek & Destroy — 02:06:40
19. One — 02:22:58
20. Last Caress & Am I Evil? — 02:32:36
21. Battery — 02:39:01
22. Stone Cold Crazy — 02:49:17
---
Yell! Magazine's Concert Series brings you kick-ass live shows to get your party started right and to help you vent your Friday frustrations.
Rock Hard \m/