Horror fans may appreciate the '80s more than any other demographic. The answer for this is pretty simple: practical effects, we were easy to shock visually, we had an innocence that was begging to be exploited (kids still hid their vices from their parents), we had the original slashers, and things were much more first-time-around. It was just a simpler time. Plus, Reagan was president.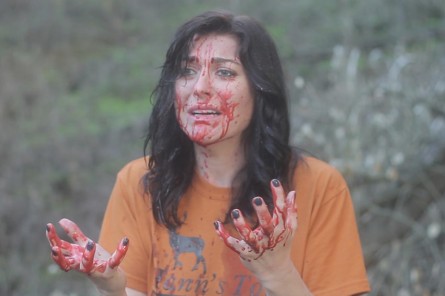 So, when our beloved, I mean bloody, genre pays hommage to the decade that brought us Jason, Freddy, Poltergeist, Creepshow, Tom Savini, Toxie, and much more, our heart skips a beat before giving out.
We just got word that the classic '80s throwback film, Rabid Love, directed/written by Paul J. Porter, has been acquired by Acort International for international and U.S. distribution. Distribution plans for the Rogue Taurus Productions film are currently in consideration, which will include a North American DVD on the indie-horror label Midnight Releasing and cable/satellite/Internet VOD run as well as being showcased at this year's 2013 American Film Market.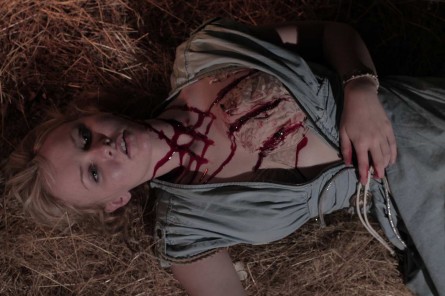 About Rabid Love:
Rabid Love takes place in 1984 and is a rejuvenation of classic films like An American Werewolf in London, Friday the 13th, Evil Dead, and The Howling. As a young child in the '80s, the time period holds a special place for director Paul J. Porter as a mixture of dreams and memories. Rabid Love is not a gory slasher film, but a thrilling and nostalgic story about unique characters with their own motivations and desires. They just happen to catch the attention of an evil recluse living in the woods and become the subjects of his latest experiment when all they wanted was a happy weekend with their friends before they all went their separate ways to their post-college lives.
"I made it a point to bring the look and feel of the era through in the settings, props, wardrobe, and most importantly, the characters of the film."
– Director Paul J. Porter
More information on the official release date in the U.S. has yet to be announced. Official artwork and more news coming soon! Fans can get connected via the official Facebook and Twitter (#CatchTheVirus). There is also more information on the official website!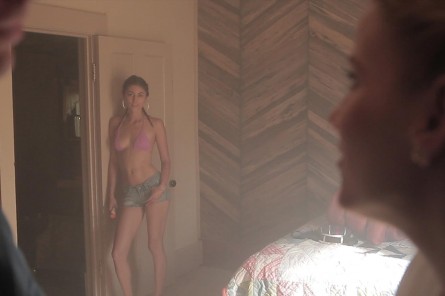 Rabid Love synopsis:
When Heather Ross and her lifelong friends take one final trip out to a cabin in the woods before they go their separate ways after graduating from college, the weekend takes an unexpected turn when people start disappearing. Is one of their own responsible? How about the killer bear that's rumored to be in the woods? Maybe one of the seemingly unstable hunters that have been drawn to the area and are out to get the bear? Join Heather and the gang as they find out where their loyalties truly lie and discover the secrets of the forest that might become a grave for all of them!
Rock Hard \m/
httpvh://youtu.be/A03bXsBlFiQ