The Review:
There has been a lot of hype leading up to the release of Amon Amarth's Deceiver of the Gods, and it's been well deserved. The album delivers everything you'd expect from the Viking metallers and some surprises as well. Massive hooks, huge melodies, epic tales of Norse mythology – it's all here. What might surprise fans, however, are some of the newer elements that have been introduced.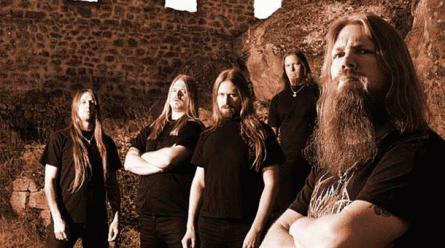 What's new on Deceiver of the Gods?
Deceiver of the Gods has incorporated elements that draw upon, more so than Amon Amarth has in the past, thrash metal, the NWOBHM, and a few other essential Amon influences. This was no mistake or accident; the band took a more natural approach to songwriting than they have in the past. Guitarist Olavi Mikkonen has stated that:
"We decided fairly early that we should go all-in on the songwriting for this album. If we had ideas or riffs that were perhaps a little too thrash oriented or traditional-metal sounding for Amon – or that were maybe too Amon or perhaps similar to what we had done in the past – we would still keep them as long as we really liked them. A few years back we would pass on those ideas and riffs, while now we feel it was right to just go with it. I think the result is that the songs are wider, they have stronger melodies, they are better composed with lots of dynamics in them, and there are no fillers or blanks on there. Everything is as good as it can possibly be, and reflects just how driven we were to make this a great record."
In addition to the change in songwriting, Amon Amarth also hit the studio old-school. With producer Andy Sneap (Cathedral, Arch Enemy, and Cradle Of Filth) on board, the band recorded Deceiver of the Gods in a more-or-less live fashion. There were longer takes and Fredrik Andersson recorded all the drums live with Olavi Mikkonen, Ted Lundstrom, and Johan Soderberg playing guitars and bass along with him.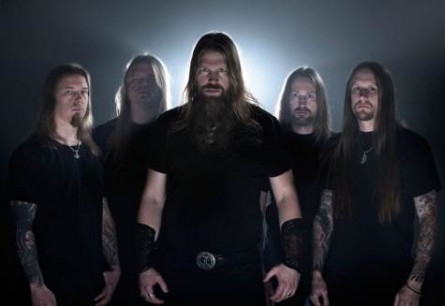 Why Amon Amarth fixed what wasn't broken
The purpose of changing the recording process was to better capture the band's intensity and aggression, and to improve the "live" quality of the album. I'm not sure if their efforts accomplished all that, but they did end up with one kick-ass album.
Get more details on the album's tracks and our final verdict on Deceiver of the Gods after the jump…
---
Yell! Rating (x/5 Skulls):

[rating:4.5]

Artist

Amon Amarth

Album:

Deceiver of the Gods

Year Released:

25 June 2013

Label:

Metal Blade Records

Genre

Viking Metal, Melodic Death Metal

Official URL: