In This Moment recently posted a behind-the-scenes video of the filming of their music video for "Adrenalize." If you've seen the video, then you know it's creepy in the Silent Hill sort of way. Part of that haunting aesthetic is due to the filming location – the Linda Vista Community Hospital in Los Angeles. Drummer Tom Hane reports in the scenes video that the local fire marshal refuses to go to the upper levels of the hospital to check for code because he's too afraid.
Built in 1924, Linda Vista has become a popular site for paranormal investigations. The hospital wasn't an exciting psychiatric hospital resulting in a place where the ghosts of unsettled souls lurk, but it was rather a simple hospital for railroad employees. However, its services (there was an unusually high fatality rate) and funding began to decline in the '70s and '80s. It finally closed its doors in 1991, and, in addition to ghost hunting, has become the filming location for a number of movies, TV shows, and music videos.
Ghost Adventures, on the Travel Channel, filmed an episode at Linda Vista and reported that:
"Reports of unexplained phenomena came from overnight security and production crews. Darting shadows, cries in the night, and unexplained humming were all experienced by those working on the Linda Vista grounds. Many claim to have been touched and pushed by these unseen forces.

Three spirits in particular have been sighted on multiple occasions: a little girl lurks in the surgical room, a young woman paces the hallways of the third floor, and the spirit of an orderly still makes his daily rounds."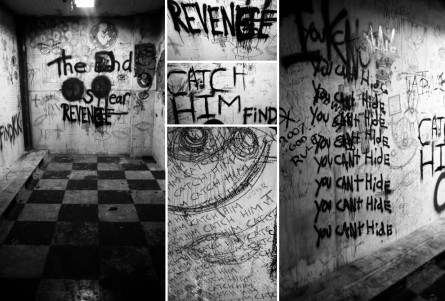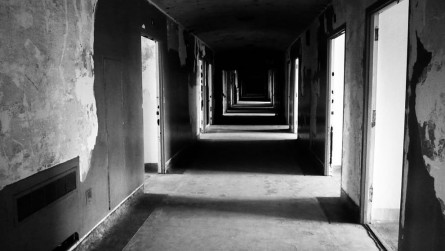 Linda Vista is among the most haunted places in America, or so they say. Security is tight, but it's not unheard of to break in – not that we're suggesting that you break the law. If do, however, be sure to check out the basement; there are supposed to be piles and piles of death records there.
Movies filmed at Linda Vista include:
To Live and Die in L.A. (1985), In the Line of Fire (1992), Outbreak (1995), Suicide Kings (1997), End of Days (1999), Pearl Harbor (2001), BOO (2004), Day of the Dead 2: Contagium (2005), Room 6 (2006), The Gene Generation (2007), Rift (2012), Killjoy Goes to Hell (2012), Reel Evil (2012), Insidious: Chapter 2 (2013).
Music videos filmed at Linda Vista include:
Duran Duran "Falling Down"; Garbage "Bleed Like Me"; The Used "Blood on My Hands"; Avenged Sevenfold "Nightmare"; In This Moment "Adrenalize"; Rise Against "Hero of War"; We Are The In Crowd "Rumor Mill"; The Foo Fighters "Best of You"; Hollywood Undead "We Are"; Otep "Apex Predator"
Rock Hard \m/