Ben Henderson vs. Gilbert Melendez
Winner: Henderson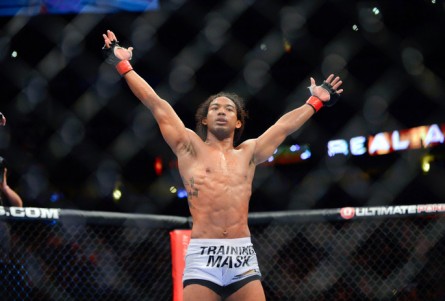 This is a very difficult fight to predict but nevertheless a salivating one that should go down as a memorable and exciting lightweight fight. Gilbert Melendez may be relatively unknown to the common fan but he was by far the best fighter outside the UFC for the past couple of years. Benson Henderson is becoming n excellent fighter, with great striking and submission skills. Both fighters have excellent wrestling so expect both to trade until the final horn. Melendez may have more power but Henderson is quicker, able to get on the inside a lot faster. Henderson also defeated Melendez's training partner Nate Diaz in his last fight – which can work against him if Diaz is dishing out important information on the champion when training with the challenger. Or maybe Henderson could have an idea as to how Melendez will approach this fight. This fight should be as close as Henderson's fights with Frankie Edgar, if not closer. A complete guess as to who is going to win this fight.
---
Daniel Cormier vs. Frank Mir
Pick: Cormier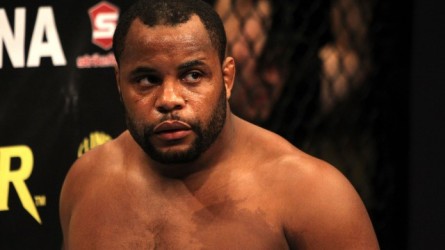 Oddsmakers who have Daniel Cormier as a virtual lock should not overlook former heavyweight champion Frank Mir. His striking is decent but it's his submission skills that he possesses that make him really special. Cormier is the best heavyweight wrestler in MMA (alongside training partner Cain Velasquez) so it will be difficult for Mir to have his way with him if the fight goes to the ground. With all the hype surrounding Cormier, he should be able to fulfill expectations and defeat Mir in impressive fashion however Mir can never be counted out – he usually shines when nobody gives him a chance to win.
---
Pick: Diaz
This could be a riskier fight for Josh Thomson since he had a grueling and memorable trilogy with one of Nate Diaz's main training partners, Gilbert Melendez. Diaz thinks he knows everything there is to know about his opponent. After an unsuccessful title campaign, Diaz will look to bounce back in ferocious fashion and will probably head up to welterweight when he is done this fight, win or lose. However Thomson provided a blueprint on how to beat Melendez (even if it was just once) so expect him to use the same style he did against Melendez – quick on the feet and relentless on the ground.
---
Matt Brown vs. Jordan Mein
Pick: Mein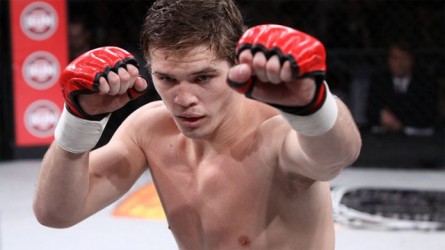 Jordan Mein is a top prospect that has already finished Marius Zaromskis, Evangelista "Cyborg" Santos and the incredibly durable Dan Miller. Having fought just over thirty days ago at UFC 158 in Canada, Mein took the fight on short notice and is confident he has what it takes to beat Matt Brown. "The Immortal" is on an impressive four-fight win streak and being unprepared for him will cost you dearly. His standup is very underrated and his ground game isn't too shabby either. Mein should be able to take the win home with him but is he coming back too soon?