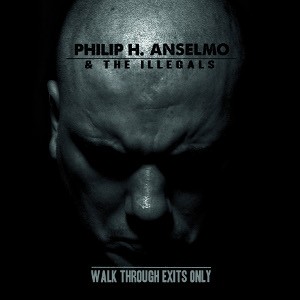 Philip Anselmo is preparing for the release of his first ever solo album, Walk Through Exits Only. To start things off, the cover art has been unveiled, which is basically Anselmo's face, contorted to express what he's feeling inside. As he himself has said,
"It's an angry album that only I could do. I don't see anybody else out there screaming about the same shit I'm screaming about. On this album, there isn't any wordplay, there isn't any hidden message, it's all right there in front of you."
Philip H. Anselmo & The Illegals (guitarist Marzi Montazeri and drummer Jose Manuel "Blue" Gonzales) will release Walk Through Exits Only on July 16th. The album was recorded over the last few years at Anselmo's New Orleans studio, Nodferatu's Lair.
Look for Philip H. Anselmo & The Illegals on tour this summer.
Check back with Yell! Magazine as details emerge.
Rock Hard \m/