To say Quentin Tarantino has a huge fan base would be a gross understatement. There are, however, many people, including critics, who dislike some of the controversial themes Tarantino exploits in his films.
Most recently, Tarantino has come under fire for his stance on slavery in Django Unchained. If you already saw the film, then you know for a fact that Django Unchained isn't about slavery; it's an action packed Western revenge flick starring Jamie Foxx (Django) and Christoph Waltz (Dr. King Schultz).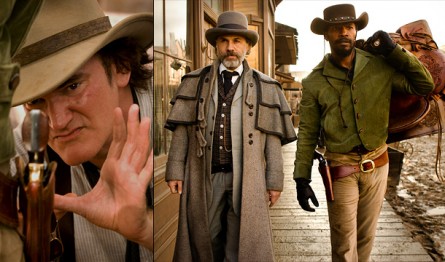 To this day, Tarantino continues to give exclusive interviews that cover a range of questions about Django Unchained. In this recent interview with Krishnan Guru-Murthy, one particular question about the link between movie violence and real life violence angered Tarantino so much that he said, "I'm Shutting Your Butt Down" to Krishnan. At that point, I had a feeling the interview was going to end immediately — but it didn't.
After you view the video interview, do you think Tarantino was out of line for refusing to answer that question? Answer below in our comments section.
httpvh://www.youtube.com/watch?v=GrsJDy8VjZk