"No Room in Hell" is the official music video from Rap Superstar Sam B., an in-game fictional character created for the upcoming zombie RPG sequel, Dead Island Riptide, which is currently in development by Techland and will be published by Deep Silver once again.
This is the second single released by Sam B. since "Who Do you Voodoo" that was featured in the intro of Dead Island, right before everyone got fully infected by the zombie epidemic on the island of Banoi. "No Room in Hell" was directed by Don Tyler and was recorded in collaboration with Chamillionaire, a well-known American record producer and rapper, who also won multiple music awards throughout his career, including an album certified as platinum.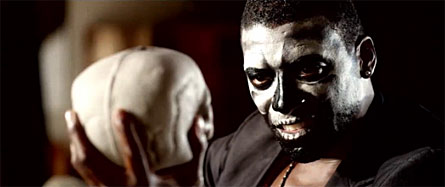 You can definitely expect to hear this song in Dead Island Riptide, which is slated for release on April 23, 2013.
---
Dead Island Riptide Screenshot
httpvh://youtu.be/MsPAYAmmqnQ