The time has come back around, Puppet Master fans!
Just recently released to the freakish world of Horror films, by Full Moon Features, is the 10th installment to the Puppet Master series: Puppet Master X: Axis Rising. (A direct sequel to the 2010 film, Puppet Master: Axis of Evil.)
The story continues in 1939, with Danny Coogan (Kip Canyon), his girlfriend Beth (Jean Louise O'Sullivan), and their magical ass-kicking puppets – as they deal with the invasion of Japanese and Nazi soldiers in Los Angeles' Chinatown.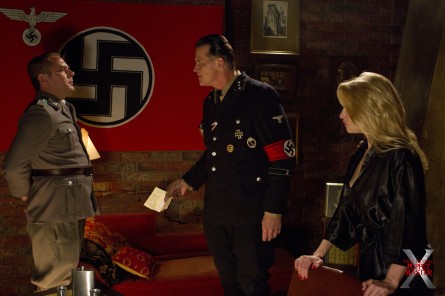 In the previous film, they had stopped enemy plans to shut down a major American arms factory, which resulted in the abduction of Tunneler, one of the many puppets featured. Now, in the hands of the enemy, Danny promises himself, Beth, and the remaining puppets that he'll get Tunneler back — no matter what.
But it isn't going to be easy, especially now that Nazis have a possible resurrection device on their hands.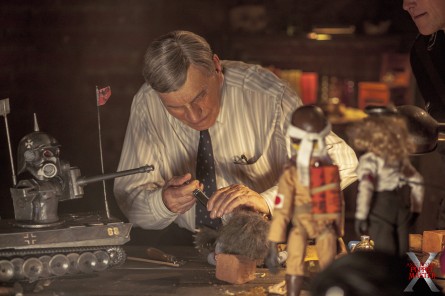 Blade, Pinhead, Jester, and Leech Woman will make a comeback, fighting alongside Danny as his army. (Of course, with exception of Ninja, who was killed in the prequel.) But don't get all sad over the loss of one puppet, because four more are going to make their debut! Yes, four awesome Nazi-made puppets will make the scene: Bombshell, Weremacht, Blitzkrieg, and Kamikaze.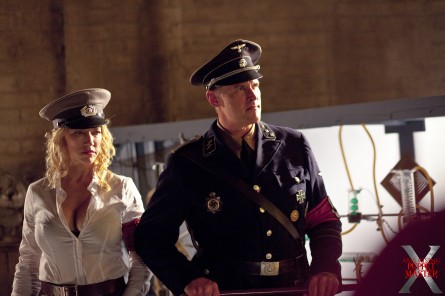 The Verdict [rating:3.5]
If you enjoy classic horror flicks, like I do, this is definitely one to add to the shelf. It has that easy '80s feel, strange enough for a 2012 film, but it works so well on the screen. Full Moon Features, has that knack for creating something that could be watched over and over, especially around Halloween!
So, if you're a fan of puppet catfights, or just plain puppet combat, then you need to check this film out! You won't be able to find this kind of stuff anywhere else.
Two sharp thumbs up.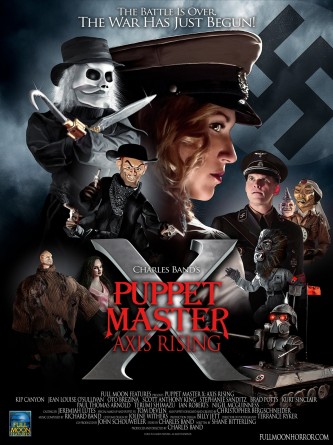 Yell! Rating (x/5 Skulls):

[rating:3.5]

Year Released:

October 9, 2012

Director:

Cast/Crew

Paul Thomas Arnold, Oto Brezina, Ryan Dillon, John Anthony Hackert, Martin William Harris, Stephanie Sanditz, and Kip Canyon

Genre

Exploitation, Horror, Cannibal

Official URL: