The UFC makes its way to The Capital FM Arena in Nottingham, England for UFC on Fuel TV 5: Struve vs. Miocic. The main event will feature the Netherlands' Stefan Struve battling the Croatian American Stipe Miocic in a heavyweight scrap.
Here are Gila's picks:
---
Stefan Struve vs. Stipe Miocic
Winner: Struve
Coming off a short and impressive win against Lavar Johnson, this is the fight Stefan Struve needs to win to be at the heap of the heavyweight division. He's remained fairly consistent but he does hit a brick wall from time to time against more powerful and larger opponents. Miocic took it to Shane Del Rosario back at UFC 146 and expect that same rugged, fighting style against Struve. He needs to hurt Struve with his stand-up and make Struve engage in a war with him. With the longest reach in the UFC (shared with Jon Jones), Struve should have a slight advantage in striking and it would be smart if the Dutchman takes the fight to the ground, looking for the submission.
---
Dan Hardy vs. Amir Sadollah
Winner: Hardy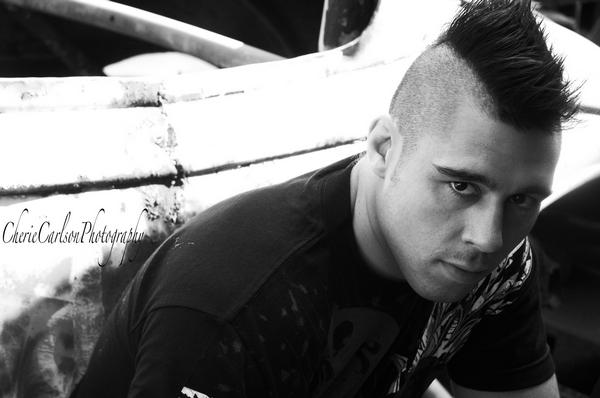 Crowd favorite Dan Hardy has gotten his confidence back and will have a hefty plate on his hands against Amir Sadollah. I predict Hardy will do something slightly different and maybe mix it up with a few takedowns. If he decides to stand and bang with Sadollah, he definitely could finish him however Sadollah's muay-thai is among one of the best in the welterweight division and he would pick apart Hardy if the Brit is not cautious enough.
---
Brad Pickett vs. Yves Jabouin
Winner: Jabouin
I would say Pickett should smother Jabouin on the ground however I think Jabouin can keep it standing and force Pickett into playing his game. I think Pickett will want to impress his home-crowd but he may be taking on a little too much with Jabouin's flashy standup.
---
Paul Sass vs. Matt Wiman
Winner: Sass
This could be the dark horse for fight of the night. Both ultra-tough competitors, Sass will need to be relentless against a takedown-heavy Wiman. I would say Wiman has more power but Sass is definitely a better submission expert.
---
John Hathaway vs. John Maguire
Winner: Maguire
Somewhere along the way, Hathaway lost his appeal to become one of the welterweight division's premier fighters. Hopefully he can make things go his way against Maguire which is easier said than done. Expect a wrestling-heavy scrap for this one.
---
Che Mills vs. Duane Ludwig
Winner: Mills
Hopefully Mills can hurt Ludwig early with a shot or two; if not, ''Bang'' will certainly live up to his nickname and finish off Mills early. Both are in need of a win and this should be an excellent way to start the main card.