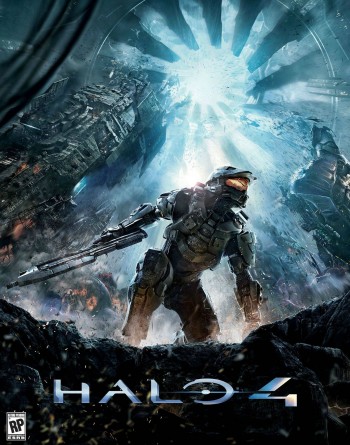 It's a shame to say this, but I have been seriously out of the loop on any development updates in regard of Halo 4, the highly anticipated sequel in the Halo franchise developed exclusively for the Microsoft Xbox.
As you may already know, the game picks up 4 years after the ending of Halo 3 which, is also intended to be the first of a new trilogy in the series titled "Reclaimer". Halo 4 also marks the return of Master Chief (John-117) as a playable protagonist for the first time since 2007. I'm sure our senior editor, Evil Argento, will be pissing himself of joy after he reads the following piece of news.
Since Bungie officially handed the torch over to a new video game developer under the roof of Microsoft back in March. Frank O'Connor, the Development Director has been one of the core guys fueling the energy in the Halo franchise at 343 Industries stated in a recent conversation with Giant Bomb that Halo 4 is 99% complete, and that one of the things still left to do is clean up last minute bugs for the mega worldwide launch on November 6, 2012.
"It's just sort of getting it in shape for certification and then manufacture," O'Connor said. "And then just cleaning out last minute bugs and getting ready for launch."
httpvh://www.youtube.com/watch?v=ylg31Ax8riU