Ok, so we're a day late with the launch trailer of Lollipop Chainsaw, and we apologize. But if you happen to miss it like us you can now check it out above since it's embedded for your convenience. Lollipop Chainsaw was developed by Grasshopper Manufacture, the guys who did Shadows of the Damned, and it's currently available for the Xbox 360, and PlayStation 3.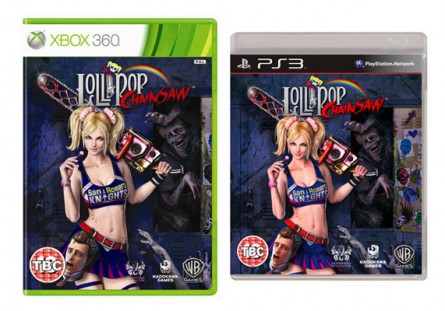 It's time to hack and slash! So pick up your copy today, or just rent it for your local video store. Expect Yell! Magazine to bring you a full review on Lollipop Chainsaw in the upcoming days.
---
The Story
Lollipop Chainsaw is the 'un-deadly' story of sweet but killer zombie-hunter Juliet Starling and her quest to uncover the root of a colossal zombie outbreak. With her wickedly awesome chainsaw in hand, Juliet slices, dices and splits her way through hordes of the undead, but soon realises the horde is only the opening act to a festival of zombie rock lords determined to kill the chainsaw-wielding cheerleader.
httpvh://www.youtube.com/watch?v=K-wrD78ddF0